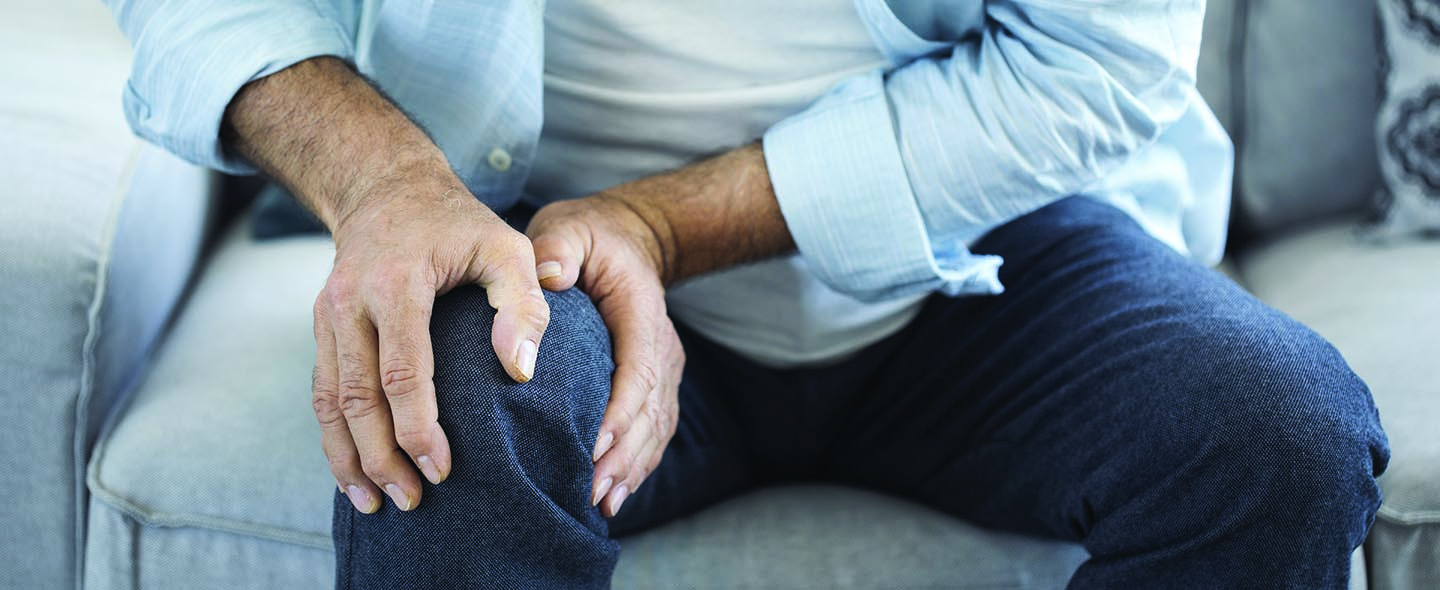 SORRY, WE ARE NO LONGER ACCEPTING THESE CASES
---
(

No Longer Accepting Cases

)
When artificial knees work as they should, they can reduce pain, increase range of motion, and improve your quality of life. But, when these devices don't work as they should, life can be very difficult for the recipient. Some artificial knee implants have been associated with pain, instability, limited range of motion, and premature failures that led to unplanned, additional operations. Patients who experienced these adverse events and failures are seeking justice and financial redress for the injuries they suffered. Contact us today if you were implanted with the Attune Knee System and experienced malfunctions and premature failures.
Malfunctions and Premature Failures with Attune Knee
Since knee implants first become available in the 1970s, it is estimated that more than five million patients have received them. Generally, patients have their knees replaced because of a damaging injury or because of degenerative disease such as rheumatoid arthritis but only if other treatments and procedures such as lifestyle changes, physical therapy, injections, and medications fail.
The Attune Knee System, manufactured by Johnson & Johnson subsidiary DePuy, is advertised and promoted as having certain technologies that make it more stable than other devices. Unfortunately, patients are complaining of device malfunctions and failures occurring months after implantation, including:
Device loosening
Cracked and broken components
Pain
Bone and device fractures
Instability
Disbonding
Patients are reporting that they were forced to undergo unplanned surgeries to have the device removed after it loosened, broke, or became unstable. Some patients were forced to have more than one revision surgery on the same knee. At least 500 reports of malfunctions, adverse events, failures, and revision surgeries have been reported to the MAUDE database in the first eight months of 2018 alone.
Symptoms of a Knee Implant Failure
Knee implant procedures can take up to three hours to complete and are followed by up to a four-day hospital stay. Typically, physicians order rehabilitation to start within a day of surgery to improve healing and strengthen the tendons and muscles that are cut and moved around during surgery. This early rehabilitation will also help flexibility and range of motion.
Activities are generally restricted for up to the first six weeks after implantation or until your knee is recovered. After that, you will need to avoid certain activities such as high-impact sports and running for the rest of your life, but low-impact sports and activities like walking, swimming, and biking are encouraged.
Unfortunately, though most knee implants can last for 10 to 15 years or longer, patients have reported their Attune knees failed within 24 months forcing them to have to undergo additional surgeries to have the device replaced and any joint damage repaired. Even worse, some patients reported they had to have more than one revision surgery on the same knee.
Because of the high rate of failures that have been associated with the Attune Knee System, patients with these artificial knees should know the symptoms of device loosening, breakage, and failure:
Throbbing pain when you move the knee
Localized muscle or nerve damage
Instability or a knee that shifts backward, forward, or sideways upon standing
Inflammation and swelling of the knee joint after you have fully recovered
Infection deep within the joint or surrounding the implant
Heat and redness surrounding the knee joint
Dislocation or loosening of the device
Decreased range of motion
Bone fractures around the implant
Any patient who has an Attune implant should make an appointment to have their knee assessed if they experience any of the above symptoms. If the knee has broken, loosened or otherwise failed, contact us to learn more about your rights including the right to seek compensation.
Implants May Fail within Two Years
In an interesting study published in the Journal of Knee Surgery, nine orthopedic surgeons worked to determine a possible cause behind the high-failure rates of the Attune knee. They searched three hospital databases and found 15 patients who had to have revision surgery due to premature device failures. After examining the explanted devices, the study authors found that the cement bond between the leg bone and the baseplate of the device had broken. Some of the patients in the study had experienced device loosening within two years of being implanted.
Researchers suggested several potential causes for the premature Attune knee failures including:
Inadequate surface roughness
Increased constraint
Limited keel rotational stabilizers
Reduced cement pockets
The physicians suggest that disbonding should be considered any time a patient presents with pain due to the potentially underreported incidence of tibial failures – something that is likely because of a lack of radiograph assessments and because revision data of competing manufacturers is not typically included in MAUDE database reports involving Attune.
In a separate study published in the Journal of Arthroplasty, researchers also concluded that the loosening issues could be due to the disbonding of high-viscosity cement. The authors of the study also suggested that when patients present with pain and infection tests are negative, that disbonding be investigated.
Attune and the 510(k) Approval Process
The Attune Knee System has a history of problems. In fact, the FDA has announced several recalls involving the Attune knee. In 2015, thousands of the implants were pulled in a Class 2 recall after it was discovered that a small wire could come off the device and remain in the patient's knee. Recalls were also issued in 2018, 2014, and 2012 for issues such as extraction handle breakage, pin bushing overloads, burs on extraction hole threads, and packing issues.
DePuy marketed, promoted and advertised the Attune knee as one with patented technologies that make it more stable than alternative knee implants, but what the manufacturer showed the FDA was how similar the device was to ones already on the market.
You see, the Attune knee was approved through an FDA program called the 510(k) premarket approval process which allows a product to reach the market quicker than products going through traditional approval because the program requires far less stringent trial data.
A traditional premarket approval requires that device manufacturers show the results of rigorous, large, clinical trials. But the 510(k) process requires only limited safety data and that the device is substantially similar to a predicate device, e.g., one that has already received FDA approval. So basically, while DePuy advertised and promoted the Attune Knee System as new and innovative, what it showed the government was that it was very much like one or more devices on the market.
When the FDA checks to see if a new device is substantially similar to a predicate device, it doesn't conduct a look-back at its history, so it doesn't matter if the predicate device has been recalled or if it has been linked to serious complications and adverse events. And some of the devices that Attune showed its similarity too include:
But these devices had problems of their own, including two recalled for malfunctions and failures. In fact, patients all over the nation have filed lawsuits against Zimmer over injuries sustained from the NexGen knee systems.
Patients are Demanding Justice
Across the country, lawsuits are being filed on behalf of Attune Knee System recipients who had to endure one or more additional surgeries to revise a malfunctioning or prematurely failed implant. These patients allege they suffered pain and debilitation and were forced to undergo risky revision surgeries for device repair and replacements.
Plaintiffs allege that DePuy manufactured a defectively designed implant that has unprecedented rates of failure because of mechanical loosening. They allege that the Attune knee implant is more dangerous than other implants, is not effective, raises the risk of serious injury and that DePuy failed to warn the medical community and patients about these defects and risks including that the implant may fail within two years of being implanted. It is expected that more lawsuits will be filed as Attune knee patients experience injury, device failures and are forced to have additional surgeries. Some believe that multidistrict litigation may be established to handle the number of cases expected.
How We Can Help You
Many patients don't know that product manufacturers have a duty to make sure the products they make are safe and effective before they enter the market. When they fail this duty, those who are injured by those products have a right to hold the manufacturers accountable for their injuries and resulting damages.
Any patient who suffers device loosening, malfunctions, or a premature failure that leads to unplanned, revision surgeries has the power to hold the manufacturer accountable, and we help make sure the playing field is equal, no how big that manufacturer may be. Patients who suffer injury due to the Attune knee may be eligible to seek financial compensation for the damages they sustained.
Our attorneys have been helping patients harmed by defective and dangerous devices for decades, and we will help you. Contact us today to learn more about holding DePuy accountable for Attune Knee System injuries, failures, and revision surgeries, and whether you are entitled to significant financial compensation for your injuries.
SORRY, WE ARE NO LONGER ACCEPTING THESE CASES