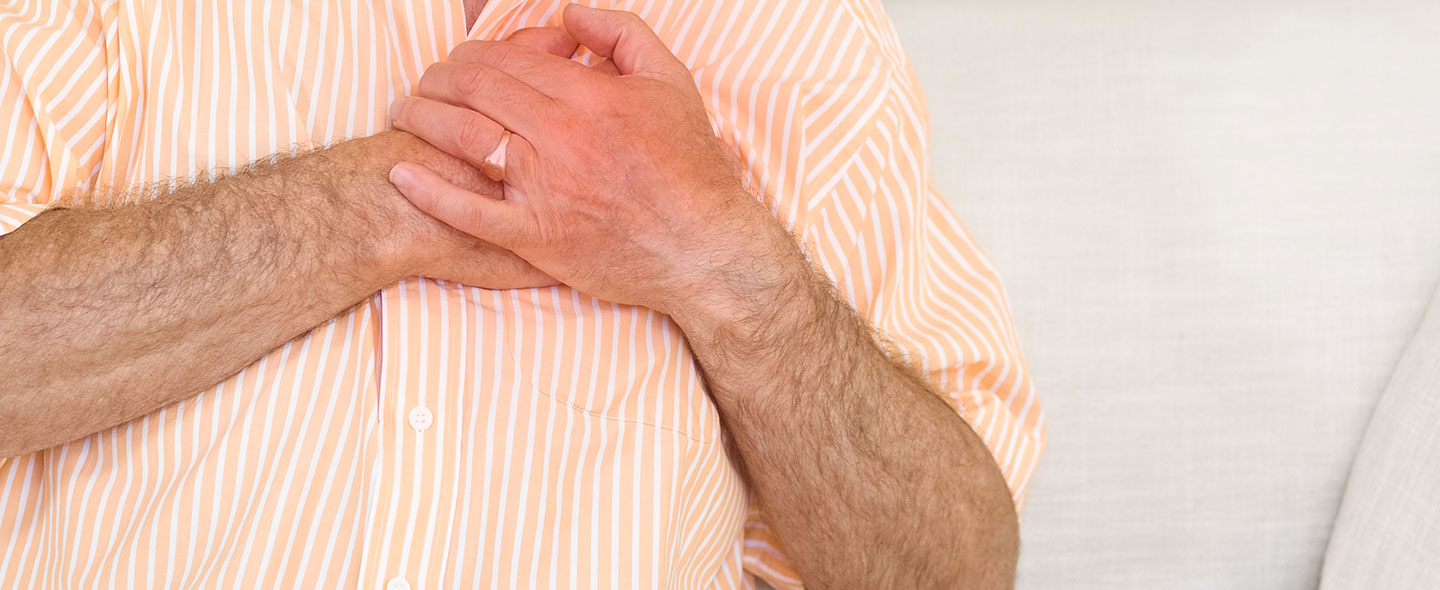 Zantac and generic ranitidine have been at the center of controversy because of impurities found in the medication. Because this drug has been popular, numerous people have been exposed to the dangers. It's important to know more details about Zantac, the dangers and potential side effects as well as the options available for those who may have suffered from this medication, especially if they have been diagnosed with cancer, such as bladder cancer, liver damage or kidney cancer. Potential lawsuits may be in place for those who have become victims of cancer, other bladder and liver problems due to the impurities in Zantac.
What Does Zantac Do?
The drug ranitidine, also known by its brand name Zantac, is often prescribed for digestive issues and stomach problems. Doctors may choose to give Zantac to treat gastroesophageal reflux disease, heartburn, ulcers upper gastrointestinal bleeding and other conditions caused by too much acid produced in the stomach.
Zantac may be the drug of choice for users with stomach problems caused from the use of non-steroidal anti-inflammatory drugs. Doctors often recommend Zantac to prevent ulcers caused by stress or to calm the stomach after anesthesia with aspiration of the stomach acid.
Zantac is known as an H2 blocker, and its job is to prevent the stomach from producing acid. It is given as a prescription, but Zantac can also be found over the counter. This drug has been around since the early 1980s as a prescription. Zantac was approved by the FDA in 1984 for users with stomach issues.
Risks with Zantac
As with any medication, taking Zantac does come with some common risks for users. One of the primary dangers is the increased risk for getting pneumonia. A person should contact their doctor if they have shortness of breath, chest pains or fever because it may be more than heartburn.
Heartburn can make a person feel like they are having a heart attack. Many people who are experiencing the early signs of a heart attack attribute it to indigestion. Medical attention is necessary if they have chest pain or pain that moves to the shoulder or arm. If they have a heavy feeling in their chest, nausea or profuse sweating, they should seek medical attention rather than taking a medication like Zantac.
Some side effects of Zantac are common and will go away in time. This includes headaches, insomnia, constipation or diarrhea, nausea and vomiting, and pain in the stomach. Breasts may become swollen and tender and a person may notice a decrease in sex drive.
More serious side effects exist for people who take Zantac. Anyone taking the medication who experiences the following side effects should stop taking Zantac and contact their doctor.
Problems with vision
Unusual weakness
Heartbeat that is unusually fast or slow
Easy and unexplained bruising or bleeding
Yellow or green mucus with a cough
Yellowing of the skin or eyes
Loss of appetite
Headaches accompanied by a skin rash or blistering and peeling
Dark urine and pale brown stools
Zantac may interact with other drugs, which cause additional complications. You should be especially careful with anticoagulants and not drink alcohol with the medication, which can increase the risk of damage to the stomach.
Zantac comes in various forms. Besides a tablet, it can be given as a syrup, effervescent granules and effervescent tablets, all approved by the FDA. Zantac can be taken once per day, usually at bedtime. In other cases, it may be given up to four times per day, depending on the reason for the medication and the directions of your health care provider.
How Long Does It Take for Zantac to Kick In?
Zantac is popular because it's a fast-acting drug. When taken to prevent heartburn, you can expect Zantac to start working within 30 to 60 minutes. It's recommended to take the medication at least 30 minutes up to an hour before you plan to eat a meal if your goal is to prevent heartburn. If you already have heartburn, you should see improvement within an hour from Zantac, which lasts up to 12 hours.
If Zantac was prescribed for an ulcer, it will take about eight weeks for the ulcer to heal. You should start to notice improvement in about six weeks if you take Zantac as prescribed. If it is for gastric reflux, it will generally take about one to two weeks for noticeable improvement. To get the full benefits of Zantac, patients need to take their medication regularly and not skip any doses.
Can you Take Zantac Long-term?
Zantac is often prescribed to treat and prevent conditions. This means that patients may end up taking it longer than just a few days or even weeks. Studies have been done which show that Zantac is deemed to be safe for long-term use.
There are generally two ways to treat heartburn and other conditions of the stomach involving acid. Zantac and other H2 blockers prevent the stomach from creating acid. Antacids neutralize the acid that is produced. They are designed for short-term use while the H2 blockers can be taken for longer periods.
Along with the H2 blockers, proton pump inhibitors are prescribed for stomach conditions. PPIs also stop acid production, but they can have more negative side effects. For long-term use, doctors are more likely to prescribe H2 blockers like Zantac.
What are the Long-term Side effects of Zantac?
Taking any medication for the long-term can carry a risk of side effects. With Zantac, the primary concern has been a deficiency of Vitamin B12. Multiple studies have been conducted to test this theory. H2 blockers have been shown to prevent the body from absorbing the vitamin.
One study was done which took information from 1997 and 2011 for patients who took these medications. It showed that 184,199 patients didn't have a vitamin B12 deficiency while 25,956 patients did show one. The results showed that long-term use of two years or more could lead to a vitamin deficiency.
There is also a slight risk for patients to develop pneumonia when taking Zantac or other H2 blockers. This risk is low and is generally not considered to be a concern if the doctor prescribed the medication for you. It is supposed that the risk is from the bacteria that grows in the stomach which would normally be removed by the stomach acid.
Another concern with long-term use of Zantac is lower levels of magnesium. Once again, the lack of stomach acid decreases the absorption of magnesium. A study showed that people who took these medications had about twice as much chance of having low levels of magnesium as those who didn't. A lack of magnesium can lead to muscle cramps, irregular heart rhythms, tremors, anxiety and even seizures.
Studies have been inconclusive as to whether Zantac impacts fertility in men. One study showed that men who were infertile were likely to be taking Zantac over those with normal fertility rates.
Some rare side effects have been associated with Zantac. These include the following:
Kidney inflammation
Blurred vision
Confusion
Hepatitis
Pancreas inflammation
Abnormalities of heart rhythm
Reduced number of white blood cells
Has Zantac Been Recalled?
Zantac made headline news when it was linked with potential contaminants. The Food and Drug Administration (FDA) began investigating ranitidine along with Zantac products. Some companies voluntarily stopped selling the medication.
Random samples of Zantac and ranitidine were tested. N-nitrosodimethylamine (NDMA) was found in some of these samples. NDMA is a natural compound that is found in food, drinks and elsewhere in the environment. Most of the time, this chemical isn't at levels that would raise concerns.
Zantac isn't the first drug to test positive for NDMA by the FDA. Angiotensin II receptor blockers also tested positive and the FDA recalled those drugs because the contaminant was at an unacceptable level. It is the dose that makes the compound poisonous. As the dose increases, so does the risk for adverse health effects from the chemical.
Not all medications are being recalled by the drug companies. The FDA hasn't determined if people should stop taking the medication, but further testing is needed to figure out if there's a risk. Anyone who is currently taking Zantac or ranitidine can switch to other over-the-counter products which the doctor has approved for the medical condition being treated.
Preliminary testing has been done on other products for treatment of the same conditions and the compound hasn't been found in any of them. This includes Nexium, Pepcid, Tagamet, Prilosec or Prevacid.
Walmart, CVS and other companies have stopped selling Zantac. The FDA has information on its website for drug recalls. It provides lot numbers and other details to help consumers identify which medicines have been recalled. At this time, the FDA doesn't know how long the compound has been present in Zantac and other drugs.
Studies show that NDMA can cause internal bleeding in animals along with tumors, which result in death. It may also cause cancer in people. This compound has been upgraded from possibly carcinogenic to probably carcinogenic to people.
NDMA is a natural compound that may be found in water and soil as well as the air. It normally breaks down quickly because of the sunlight. It is odorless and has a yellow color. It was once used in manufacturing rocket fuel. This compound may be found in small amounts in many ways. For instance, you may consume it when you eat bacon or drink water. The liver is responsible for breaking it down where it leaves the bladder in the urine or through the air you breathe out.
NDMA can be found in shampoos, cleaners, cigarette smoke, cured meat, malt beverages and manufacturing tires and other rubber products. In these products, the Food and Drug Administration has determined that levels are not considered toxic to consumers. The amount of the chemical found in some drugs, including heartburn medication could be significantly higher.
A study done in 2018 showed that NDMA could increase the risk of cancer in the short term. No data is available for long-term risk because not enough time has gone by. No reports of cancer have been found due to exposure to NDMA, but it has caused cancer in animals. This leads many experts to believe that it is conceivable that humans could also develop cancer from the chemical.
Animals exposed to NDMA developed tumors in the kidneys, liver, blood vessels and respiratory tract. They had liver damage and ended up with internal bleeding before they died. There is also concern that it could lead to lung cancer, pancreatic cancer, bladder cancer, stomach cancer, colorectal cancer and nasal cancer.
What If You've Been Exposed to NDMA in Zantac?
If you or a loved one took the contaminated Zantac and have since been diagnosed with cancer such as bladder cancer or liver cancer, you may be eligible for compensation for the expenses associated with this exposure to NDMA in the heartburn medication. As the FDA investigates to determine the impact of this compound in the medication, it could substantiate claims made about the risk of cancer from the chemical, which lead to a lawsuit against the Zantac manufacturer.
Dealing with cancer is emotionally and physically draining. If this condition is caused because drug manufacturers failed to follow regulations and take precaution when developing the medication, they may be held responsible for the damage to consumers who were given Zantac.
You may be entitled to file a lawsuit for your claim against the manufacturer of Zantac and generic ranitidine. The compensation in the lawsuit could pay for the costs of medical care as well as any lost wages from the disease. It can be quite expensive to pay for treatment for cancer, including surgery, chemotherapy, radiation and other options. Some patients require long-term care and be unable to continue working as they fight the cancer. A settlement from a lawsuit could give them the opportunity to pay off those bills and help them focus on recovery.
If you would like to know more about Zantac and NDMA as well as the potential for a Zantac lawsuit, you can use email, phone or mail to contact an experienced personal injury attorney who can provide legal advice on your options. They can review your case and determine if you should pursue legal action for your situation. If it is determined that you have a case, the attorney can file a lawsuit on your behalf. There is no obligation to continue a lawsuit with the free consultation. It just provides you with the options that are available to you in this situation. If enough cases are raised against the manufacturer of Zantac because of the NDMA present in the medication, it could result in a class action lawsuit instead of multiple lawsuit filings.
Drug manufacturers have a responsibility to provide safe drugs free from cancer-causing agents. Any possible side effects of the heartburn medication should be noted, and they should not result from improper manufacturing processes or contaminants included in the medications. Talk to a personal injury law firm who can guide you on the next steps and advise you on the options available to you in a Zantac lawsuit.
Call Now For a Free & Confidential Case Evaluation 877-571-8918