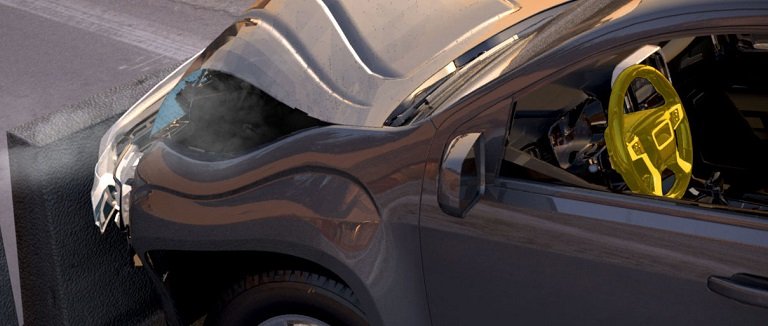 You may be entitled to receive compensation for your injuries or loss if you've been involved in an accident which resulted in the passenger-side airbag failing to deploy on a Nissan vehicle. You may be able to receive this money even if you've already filed a claim with your insurance company and have received a payout. Regardless of whether the accident was your fault, you may qualify to file a claim for damages if you've been in a situation where your passenger-side airbags failed to deploy in a collision.
Nissan Models Included
Nissan models manufactured between 2013 and 2017 may have defective airbags:
2013 Infiniti JX35
2013 – 2016 Leaf
2013 – 2016 Altima
2013 – 2016 Sentra
2013 – 2016 NV200
2013 – 2017 Pathfinder
2014 – 2016 NV Taxi
2014 – 2016 Infiniti QX60 and Q50
2014 – 2017 Rogue
2015 – 2016 Murano
2015 – 2016 Chevrolet City Express
2016 – 2017 Maxima
If you have been in an accident with any of these vehicles and the passenger-side airbags failed to deploy, you may be entitled to compensation for the resulting injuries. It doesn't matter if you were at fault or if another driver caused the collision. You may have already received compensation from your own insurance company or the provider for the other party.
Nissan Airbag Issues
Nearly 3.2 million vehicles are being recalled in the US alone because of the issue with passenger-side airbags not deploying correctly in an accident. The issue is that an occupancy classification sensor or OCS may malfunction in an accident. Basically, what this means is the sensor doesn't alert the airbag of the presence of a passenger in the front seat when the vehicle collides with another vehicle or other obstacle in an accident. Because the sensor doesn't recognize a person in the passenger seat, they may suffer more serious injuries without the safety of the airbag.
The manufacturer has recalled over 600,000 models in the 2013 – 2016 Sentra lineup due to a second issue. With these models, the front-passenger seatbelt may be deformed if it is used to lock in a car seat for a child.
The situation first came to light in February 2013 when Nissan issued a recall for more than 82,000 vehicles in the United States due to the faulty airbag sensors. The recall was expanded just over a year later in March 2014 when almost one million vehicles were included. To explain the problem, Nissan states that possible vibrations in the engine and unusual posture in the front passenger seat were the reasons the sensors wouldn't activate when someone was seated in the front passenger seat. At this time, almost 3,300 complaints have been made over the sensor issue. At least one person has suffered injury because of the faulty sensor.
Please contact us if you have been involved in an accident in one of these Nissan vehicles and either you or someone else was a passenger when the airbag did not deploy correctly.
Call Now For a Free & Confidential Case Evaluation 877-571-8918