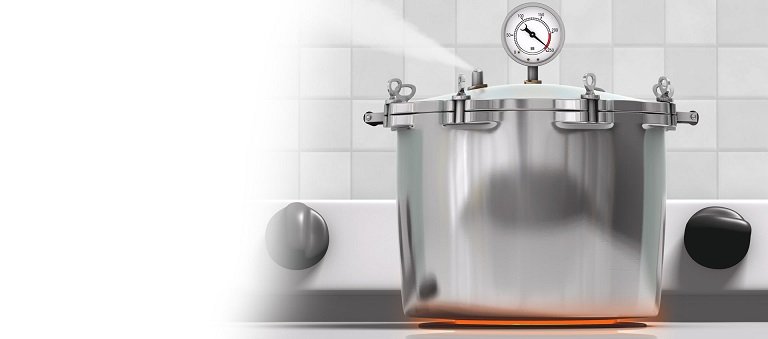 Even though all kitchen equipment is supposed to be safe and no one should ever suffer impact injury or severe burns from their appliances, hundreds of severe injuries have been reported to the FDA about pressure cookers exploding while in use.
Burn Injuries
Over a dozen people were seriously burned while using one of the most popular pressure cookers on the market. One victim said she was seriously burned on her arms, hands, and chest when her Tristar Power Pressure Cooker XL exploded like a volcano.
Some of the most common injuries sustained to adults and children when a pressure cooker explodes while in use include:
Impact injuries
Severe burns to the face, neck, chest, arms, scalp, and back
Steam burns to the hands, arms, and face
According to the National Electronic Injury Surveillance System, at least 818 injury reports were filed in the three years prior to 2010, each caused by a pressure cooker explosion which resulted in significant burns to up to 50 percent of the victim's body.
You really can't overestimate the potential for serious injury when kitchen appliances are defective. The injuries sustained can be challenging at best, even when immediate medical attention is obtained. The boiling hot temperatures of food in a pressure cooker can cause severe burns to a large portion of the body within seconds. Unfortunately, many of these burns are to the face and chest, the back and the top of the head. And one of the most common ways for burn injuries to be treated is to remove the burned and damaged skin from the body to reduce the likelihood of infection and improve healing. The treatment for burn injuries is painful and may have to be endured for an extended period of time. Scarring is common.
Pressure Cooker Dangers
Pressure cookers can cook foods at temperatures higher than the boiling point. They speed up the cooking process through steam pressure to make foods more flavorful and moist. Because of how quickly they cook, and how many types of foods can be cooked in them, pressure cookers are popular appliances. However, because of the high pressure and intense temperatures, when the appliance malfunctions, anyone who is in the area can be seriously injured.
You have to be extra careful when using these appliances but doing so does not guarantee that you won't be seriously hurt if the device is defective and explodes. Some of the most common defects seen in pressure cookers include:
Improper steam ventilation
Defective locking mechanisms
Poor lid seals that allow steam to escape
Defective safety pins that fail to secure the lid
Defective release valves that don't allow pressure to be reduced through the release of steam
Pressure Cooker Recalls
When the government receives reports of defective or malfunctioning products, they will investigate, issue a warning to consumers, and if needed, recall the device from the market. Before a recall is initiated, the Consumer Product Safety Commission works with the manufacturer to investigate:
How severe the risk that a consumer will suffer injury
The number of products with the defect
The type of defects such as whether the problem is with a component or part, the packaging, or the instructions
Some of the brands of pressure cookers that have been recalled include:
Manttra
Ultrex-Brand
Double Insight
Breville
QVC Model PC501 Cookers
Tristar Products
Pressure Cooker Injury Lawsuits
If you or a family member was injured or burned when a pressure cooker exploded or malfunctioned, you might be eligible to seek justice and compensation for your injuries. Contact us today to learn more about defective pressure cookers, your rights by law, and the options that may be available to you, including whether you are entitled to compensation for your injuries.
Call Now For a Free & Confidential Case Evaluation 866-260-4254