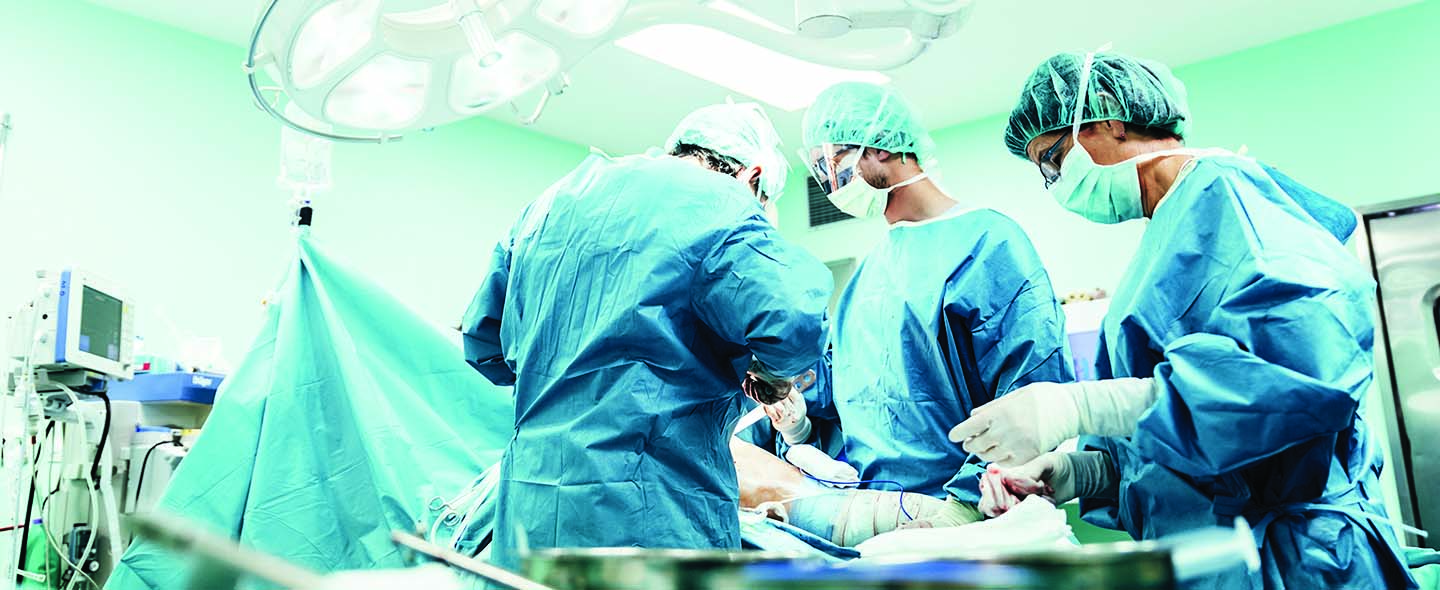 SORRY, WE ARE NO LONGER ACCEPTING THESE CASES
---
A flesh-eating bacterial infection that destroys and decays genital tissue has been associated with the type 2 diabetes drugs classified as SGLT2 inhibitors. Patients with type 2 diabetes who start treatment with common SGLT2 inhibitors such as Jardiance and Farxiga who develop this serious and rapidly progressing infection must seek medical treatment immediately, as this condition can quickly lead to acute renal failure, sepsis, and multiple organ failure.
Patients who developed the infection, also called Fournier's gangrene, were forced to endure surgical intervention, hospitalization, and antibiotic therapy to combat the infection. These patients say they were never warned of the increased risks of Fournier's gangrene and they want to know why. Genital gangrene lawsuits are being filed on behalf of patients across the country who developed this condition or suffered its potentially fatal complications. Our Fournier Gangrene lawyers can help you with getting the compensation you deserve.
Genital Gangrene Associated with SGLT2 Inhibitors
In August 2018, the U.S. Food and Drug Administration issued a warning communication to physicians and patients with type 2 diabetes alerting them that some patients who were treated with SGLT2 inhibitors developed an extremely rare and potentially deadly flesh-eating bacterial infection that destroys and decays the tissue in the perianal, perineal, and genital areas of the body. Complications of this condition, called necrotizing fasciitis of the perineum or Fournier's gangrene, may include sepsis, acute renal failure, and multi-organ failure. The condition has a high mortality rate and patients who develop symptoms should seek medical attention immediately.
Necrotizing fasciitis of the perineum is an adverse event of SGLT2 inhibitors that is life-threatening and requires urgent antibiotics and surgical debridement of dead and decaying tissue. Patients who survive this serious bacterial infection are often left disfigured and scarred.
Each of the SGLT2 inhibitors currently on the market was approved within the last five years, and some of them are at the center of lawsuits, class actions and multidistrict litigation. Now, this classification of type 2 diabetes medications is associated with a rapidly progressing flesh-eating bacterial infection that causes genital tissue to die and decay. The following SGLT2 inhibitor drugs were listed in the warning communication published by the FDA:
Farxiga approved in 2014
Jardiance approved in 2014
The FDA now requires the makers of these drugs to add warnings for necrotizing fasciitis of the perineum to the drug labels and the patient medication guide.
Patients Diagnosed with Fournier's Gangrene Within Months of Starting SGLT2 inhibitors
The FDA published a warning communication stating that 12 cases of Fournier's gangrene had been identified during the five-year period between 2013 and 2018. The patients, five women, and seven men developed the infection within three months of starting treatment with an SGLT2 inhibitor.
In each case, the patient had to endure surgical intervention to remove dead and decaying tissue. Some patients had to have multiple surgical procedures, and some patients developed severe complications from the infection. One patient died from the infection.
When the FDA reviewed Fournier's case reports for patients on non-SGLT2 inhibitors, the watchdog agency found only six cases during the last 30 years. The agency is urging physicians and patients to report SGLT2 inhibitor adverse events including bacterial infections of the genitals to its MedWatch program. As more patients become aware of the association between Fournier's gangrene and SGLT2 inhibitors and report these events to MedWatch, the FDA should be able to develop a more thorough and detailed incidence rate.
Previously, Fournier's gangrene was considered extremely rare, affecting only one out of every 100,000 males in the U.S. However, the FDA said that both male and female diabetic patients had been diagnosed with Fournier's gangrene.
Symptoms of Fournier's Gangrene Include Fever, Tenderness and Color Changes
If your type 2 diabetes is being treated with an SGLT2 inhibitor, you need to be aware of the symptoms of Fournier's gangrene including:
Fever above 100.4
Generally feeling unwell
Redness or color change of the perineal skin
Tenderness or swelling of the area between the rectum and the genitals
If you experience any of these symptoms within the first few months of starting treatment, contact your doctor right away. This condition progresses rapidly and can lead to severe and fatal health complications.
We Can Help You
Drug makers have a duty to ensure their products are safe before they are prescribed to patients. When they fail this duty, patients may be entitled to hold them accountable for injuries those products cause. Patients who developed genital gangrene, also called Fournier's gangrene or necrotizing fasciitis of the perineum after beginning treatment for type 2 diabetes with an SGLT2 inhibitor are seeking justice and compensation for their injuries and losses.
Lawsuits are being filed on behalf of patients who developed a flesh-eating bacterial infection of their genital areas. These plaintiffs are alleging the drug makers knew or should have known about the increased risks of developing this dangerous and potentially fatal condition but failed to warn the healthcare community and patients about the increased risk, and patients who didn't know about these risks are being left with severe scars and disfigurement.
Patients have rights, including the right to make informed healthcare decisions. When drug makers fail to warn patients about the risks and adverse events associated with the medications they make, they deny patients that right. Patients who suffer injury, including genital infections, surgeries, disfigurement, and complications including sepsis, renal failure, and multi-organ failure, are demanding justice from SGLT2 inhibitor drug makers.
We are filing lawsuits on behalf of diabetes patients who developed a flesh-eating bacterial infection in their genitals after beginning treatment with SGLT2 inhibitors. The attorneys at our firm have a long history of defending the rights of patients who suffer harm from the drugs they are treated with and ensuring the injured receive the maximum compensation available to them by law. Contact us today to learn more about your rights and whether you are eligible to seek justice and maximum compensation through a settlement for the injuries you sustained and the losses you suffered.
SORRY, WE ARE NO LONGER ACCEPTING THESE CASES