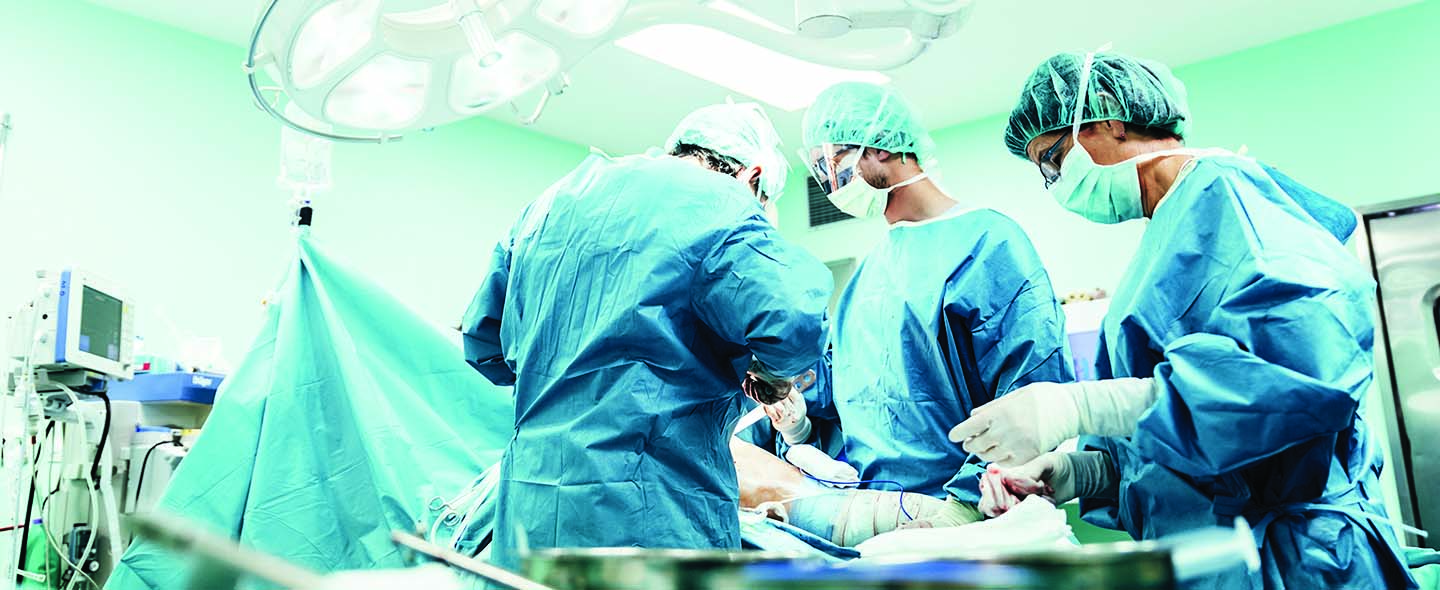 Patients undergoing common, simple surgical procedures have reported being severely burned. Lawsuits are being filed on behalf of patients who caught fire on the operating table and suffered:
Severe facial burns
Burns to the eyes
Esophageal burns
Burned lungs
Death
Investigations have determined that most of these fires are occurring when fuel, an ignition source, and the patient's oxygen ignite. Even though surgical fires are not common, the issue is that many of these patients may not even need the oxygen that is being provided and patients who do often receive it in much higher concentrations than what is medically required.
Hundreds of Fires Every Year
The U.S. Food and Drug Administration reports that over 600 surgical fires occur each year, and most of them cause injuries. In fact, victims of surgical fires have reported second- and third-degree burns to the face, eyes, neck, and chest, with some fires starting in the airway of the patient resulting in severe injury or death.
The fact of the matter is that surgical fires are totally preventable. Three elements must be present for a fire to start:
A laser, electrosurgical unit or other ignition source
Hair, skin, tissue, skin prep agents, surgical drapes or other material that acts as a fuel source
Oxygen or nitrous oxide that acts as the oxidizer.
Not only do these elements have to be present, but they also have to be in close proximity. What researchers have found is that the cause of most of these surgical fires is high concentrations of oxygen.
FDA Safety Recommendations
In May 2018, the U.S. Food and Drug Administration issued safety guidance that said the agency continues to receive reports of surgical fires resulting in patient burns, disfigurement, and death. The watchdog agency notes that surgical fires are largely preventable and recommended safe use of products and devices commonly used in the operating room.
When oxygen levels in the room are greater than 30 percent fires are more likely. This can happen when a patient is given supplemental oxygen during a procedure, especially if it is given through an open system, such as through a nasal cannula. When oxygen levels get too high, materials can catch fire from the air in the room, even materials that would not normally ignite.
FDA Safety Suggestions
The FDA offers suggestions to increase safety in the operating room including titrating oxygen concentration levels to the minimum needed for oxygen supplementation. Use closed delivery systems whenever possible, such as endotracheal tubes or laryngeal masks. If an open delivery system is required, then extra care must be taken to keep combustible gases from operating field, this includes being mindful of drapes that can allow oxygen to accumulate.
If oxygen concentration levels are delivered for a procedure involving the upper chest, neck, or head, an alternative non-ignition source should be considered. When an ignition source must be used, oxygen concentration levels in the room and around the patient should be given time to decrease after lowering the concentration or stopping the flow.
All instruments must be inspected for damage, exposed wires, and insulation issues before they are used. Any damaged device or product is not to be used. Surgical staff should be aware that any items that generate heat may act as an ignition source, including drills, fiberoptic illuminators, burrs, etc.
When using a fuel source such as alcohol prep pads, be sure it has time to dry before starting the procedure. Make sure there is no pooling and that all moisture has dried before draping. Other fuel sources may include towels, gauze and sponges, plastic products like suction catheters, endotracheal tubes, and masks. The patient's skin and hair may also act as fuel sources.
To reduce the number of fires that occur in the operating room during surgical procedures, the FDA recommends that surgeons and their staff conduct a fire risk assessment prior to starting the procedure.
Fire Risk Assessments
Surgical teams should complete a fire risk assessment to reduce the chances of a surgical fire at the beginning of every procedure. Protocols should be in place to ensure that the correct patients are having the correct procedure at the correct time and the fire assessment should be conducted at the same time. The assessment asks three questions and awards a point for each 'yes' answer:
Is there a heat source?
Is there an open oxygen source?
Is the heat source and oxygen source in close proximity?
If the risk is high, the surgery team should check the type and application of surgical drapes, and make sure the drying time for alcohol-based prep solutions are observed, and that heat sources like electrosurgical units are used appropriately and safely. Oxygen concentrations should be started at the lowest level safe for the patient and should be monitored during the entire procedure. Team members that find that fire elements exist must communicate a warning to the rest of the team and mitigate the risk of a fire breakout.
If a patient suffers burns during a procedure because the surgical team failed to follow the established protocols, they may be held liable for the patient's injuries, and patients may be entitled to significant compensation.
When Patients Are Burned in Surgery Fires
When fires break out in the operating room patients may be seriously burned, permanently disfigured, or killed. For instance, a woman was having thyroid surgery when something in the operating room went terribly wrong. An electro-surgical tool ignited oxygen and the patient was severely burned from the top of her head to her chest. The patient's nose, chin, and mouth essentially melted in the fire. After more than 12 reconstructive surgeries the patient the woman continues to have trouble eating, breathing, and drinking.
Another patient was undergoing a laryngeal laser procedure when her oxygen ignited and severely burned her lungs and trachea. Because of these burn injuries, the patient requires a ventilator, and her life-span has been shortened.
Yet another patient sustained severe burn injuries to her face, eyes, and head while undergoing an artery biopsy in the left temple. The patient's face burst into flames when liquid anesthetic ignited. Flames also traveled down her throat through the oxygen mask she was wearing.
A woman undergoing reconstructive breast surgery after winning her fight against breast cancer woke to find her head wrapped in bandages. Alcohol used to prep the patient for surgery had not dried when the cauterizing tool was turned on, sparking a fire that melted the patient's oxygen tube burning her mouth and tongue.
We Can Help
Damages might be available to you if you suffered burns while undergoing an operation or procedure. When the proper precautions are taken, surgical fires should not occur. And you should never suffer the pain and agony of devastating burns because your surgical team didn't follow the rules.
If you or a family member suffered burns to the head, face, eyes, and neck or burns to the lungs or esophagus in a surgical fire, contact us today and learn if you are eligible to seek compensation for your injuries.
Key Concepts in Operating Room Fires
Every year, patients are severely burned during even the most routine surgical procedures. Some patients are burned so bad their life is shortened, others are killed, and some are left with disfigurement, scars, pain, and the devastating psychological effects of traumatic burn injuries, such as depression, post-traumatic stress, suicidal ideations, and acute stress disorders.
If you suffered a surgical burn during an operating room procedure, you have rights and may be entitled to seek justice and compensation for your injuries and the losses you sustained. Here we discuss the key concepts that patients need to know prior to undergoing a surgical procedure and the options that may be available to surgical burn victims.
Do You Have a Lawsuit?
Surgical fires are considered never-events in that they are events that should never happen. Any patient who is burned during surgery because operating room staff failed to identify and mitigate fire risks may be entitled to seek significant compensation for the injuries they sustained. Families of patients who died from surgical fire injuries may also be entitled to seek justice for wrongful death.
How Bad is the Problem?
Not all states have mandatory reporting of surgical fires, so it is unknown how many fires occur every year in the U.S. Research shows that there are between 217 and 650 fires that break out in operating rooms each year, but researchers acknowledge that these numbers are probably low. Patients are often injured in these fires, suffering extremely painful burns to the head, face, and neck, and severe damage to their mouth, tongue, airways, and lungs. Patients who suffer these types of burns often have to endure many surgeries to treat acute burns and try to remedy scaring and disfigurement, causing them to suffer reoccurring post-traumatic stress and undue anxiety, as well as further economic damages.
Need More Information?
The U.S. FDA has issued guidance to surgeons and hospital staff about how to reduce operating room fires. These guidelines are freely available to the public which allows patients to review safety methodologies with their surgeons before a procedure. You can read the FDA Safety Communications in its entirety online and learn about the guidance from Medscape.
Call Now For a Free & Confidential Case Evaluation 877-571-8918