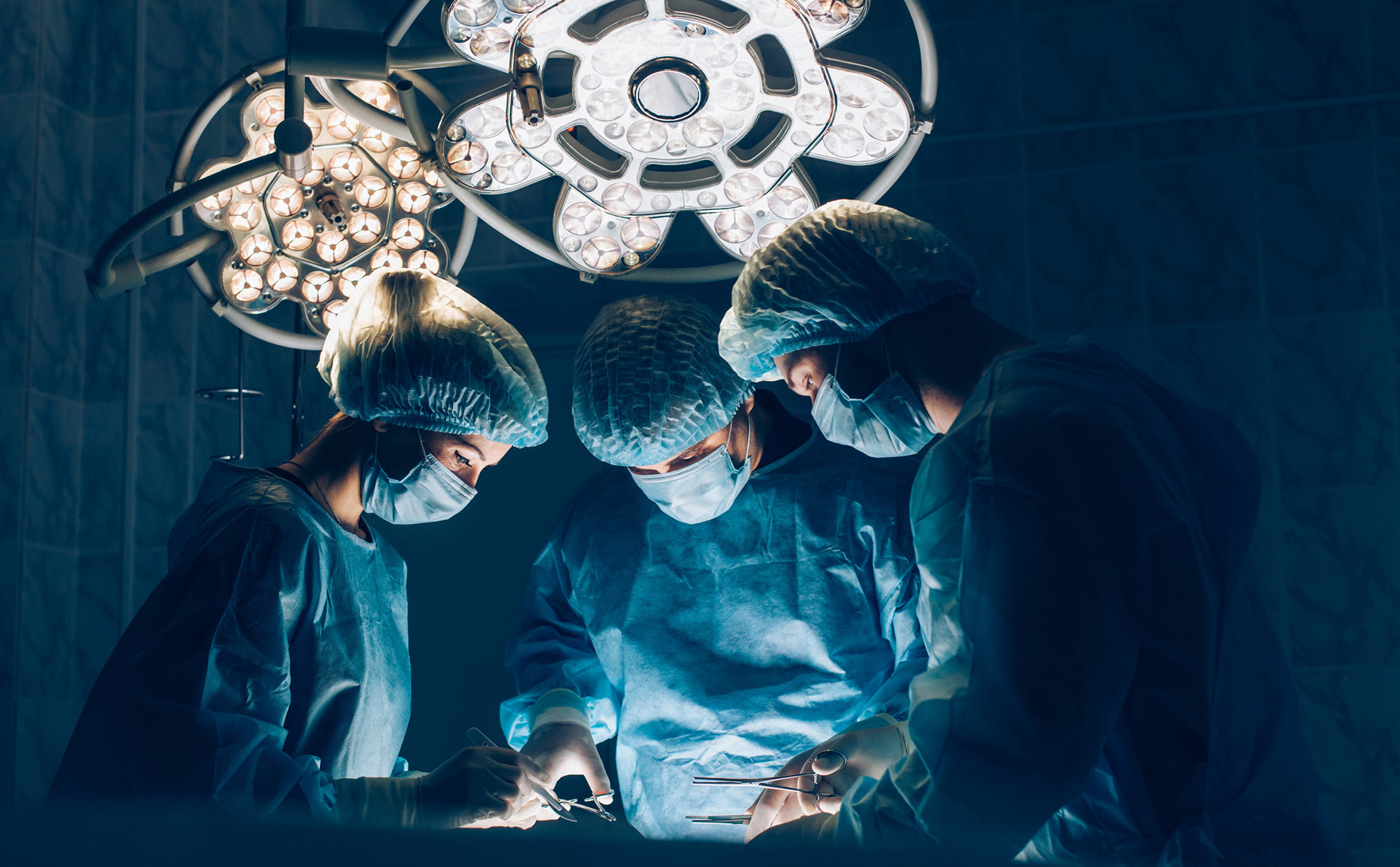 A hernia is the abnormal movement of an organ or tissue through the cavity wall behind which it normally resides. A hernia is a common condition that affects more than 3 million people in the United States including babies, young children, and adults of all ages. And while millions of these hernia patients undergo surgery to repair the hernia, products that are used to strengthen the area can cause serious health consequences. If you or a family member suffer serious side effects after being implanted with a hernia mesh contact us today to learn more about the options that may be available to you.
Hernia and Repair
Typically, hernias are named after the area in which they occur. The most common areas of the body where hernias occur include:
Incisional hernia from an abdominal scar or incision
Ventral hernia found in the abdominal/ventral wall
Umbilical hernia found in the belly button
Inguinal hernia found in the inner groin
Hiatal hernia located in the upper stomach/diaphragm
Femoral hernia in the upper thigh or outer groin
Anyone who develops a hernia should seek treatment because a hernia can continue to grow and cause further damage. Depending on the size of the hernia and where it is located, your doctor may just want to keep an eye on the hernia, or you may need to undergo surgical repair.
Generally, when a hernia is repaired, doctors implant a small, flexible mesh over the site to repair and strengthen the site. But some of the mesh products commonly used in hernia repair are manufactured by pharmaceutical giants who put the safety of patients after the growth of their bottom line. If you suffered injury after receiving a Bard, Ethicon, or Atrium Medical hernia repair mesh, you might be entitled to seek compensation for your injuries.
Infection, Perforation, and Pain
Unfortunately, patients who have had their hernias repaired with certain mesh products reported suffering severe injuries and complications including:
Abscesses
Adhesions
Chronic pain
Foreign body reactions
Serious Infection
Blockages of the large or small intestines
Mesh contractions and shrinkage
Mesh erosion and migration
Organ perforation
Rejection of the implant
Reoccurrence of a hernia
Serious allergic reactions
Patients who develop these severe side effects may need to endure additional surgeries to extricate the mesh and repair damage. Even worse, the corrective surgeries may not resolve the side effect and resulting issue, and it may be far more complex of a procedure than the initial hernia repair surgery.
Atrium Medical Corp C-QUR Mesh Injury Reports
C-QUR mesh, initially made by Atrium Medical Corp., and now sold by Maquet, was approved for use in the United States in 2006 for hernia repair. What is interesting about this product is that it was approved through the FDA's highly controversial 510(k) program, which is an abbreviated approval process that allows a medical device to be sold on the market without the traditional rigorous testing that is required for normal pre-market approval. The 510(k) process allows a product to enter the market faster if it is substantially similar to a device that has already received approval.
And while the device was approved because of its similarity to other mesh products that were previously approved, the manufacturer actually marketed and advertised the mesh as different than other mesh products on the market. The C-QUR mesh is coated in an Omega-3 barrier that is supposed to prevent scarring that can lead to adhesions and complications.
But C-QUR mesh has been associated with inflammatory responses that may cause adhesions, the very thing the mesh was advertised as preventing. Also, in 2012, the FDA issued a safety warning after reports of foreign material contamination, questionable sterilization practices, and patient infections. The following year, the FDA issued a Class 2 recall for C-QUR Edge because the Omega-3 barrier was sticking to the packaging. C-QUR mesh products that are currently on the market include:
C-Qur Centrifix
C-Qur Edge
C-Qur FX Mesh
C-Qur Lite
C-Qur Mesh
C-Qur Mosaic
C-Qur TacShield
C-Qur V-Patch
Hundreds of lawsuits have been filed against C-QUR maker Atrium in state and federal courts across the country. Currently, nearly 400 of the lawsuits have been consolidated to U.S. District Court for the District of New Hampshire under District Judge Landya McCafferty. The first Atrium bellwether is scheduled for February 2020.
Bard Hernia Mesh Injury
The Kugel Patch made by C.R. Bard is a hernia mesh product that is one of several that have repeatedly been recalled over the past 18 years. Some of these mesh products include:
Bard 3DMax
Bard Composix E/X
Bard PerFix Plug
Bard Sepramesh
Bard Ventralex ST
Currently, the manufacturer and subsidiary Davol are facing allegations that their products have caused patients to suffer serious injury, including:
Chronic, debilitating pain
Severe inflammatory reactions
Severe pain as the mesh unwinds in the body
Testicular pain from the mesh adhering to the spermatic cord
Lawsuits have been filed against Bard for hernia mesh complications and adverse events in state and federal courts across the nation. Currently, the Judicial Panel on Multidistrict Litigation is hearing arguments concerning the centralization of all hernia mesh lawsuits filed against Bard, and thousands more are expected to be filed as more people realize the pain and inflammation they are experiencing could be associated with the hernia mesh they were implanted with.
Ethicon Physiomesh Injuries
Physiomesh manufacture Ethicon, a Johnson & Johnson subsidiary, is also facing a plethora of lawsuits for hernia mesh adverse events and complications. Like other hernia mesh products, this too was approved through the FDA 510(k) process. It did not go through at least two large clinical trials before being used in human bodies. In fact, the mesh was approved in 2010 and a second version was approved in 2014, only to be recalled from the market in 2016 after adverse event reports indicated that patients were suffering high rates of infection and additional surgeries to have the mesh removed.
Some of the complications and adverse events reported include:
Mesh failure and erosion
Abdominal pain
Serious infections
Organ perforation
Adhesions
Revision surgery
At least 1,279 injury lawsuits are currently pending against the device maker in  MDL-2782 IN RE: Ethicon Physiomesh Flexible Composite Hernia Mesh Products Liability Litigation in U.S. District Court for the Northern District of Georgia to be heard by the Honorable Richard W. Story. Judge Story issued an order in May 2018, allowing patients to preserve their Physiomesh implants for evidence at trial.
If You've Been Injured, We Can Help
Patients who have suffered injury after being implanted with surgical mesh products are filing lawsuits against mesh manufacturers Bard, Ethicon, and Atrium Medical alleging the companies' mesh products can cause serious injuries including, organ perforation, adhesions, and infections. Some of these patients were forced to undergo several additional unplanned surgeries to have as much of the mesh removed from the body as possible and to have the damage repaired.
Patients who suffered severe complications and adverse events are accusing the device makers of:
not adequately testing the hernia mesh devices before putting them on the market
making and distributing defective products
intentionally hiding the risks of their mesh products
misrepresenting the safety and efficacy of these mesh hernia repair devices
These patients want to know when the manufacturers knew the mesh devices could cause these serious health consequences and why they were not warned of these dangers before their hernia repair surgeries.
Any patient who received a hernia mesh implant after 2006 and had to have at least one additional surgery because of complications may be entitled to seek significant financial redress for their injuries, including if they suffer:
Sepsis
Recurrence of the hernia
Non-healing wound
Migration of mesh
Mesh shrinkage
Intestinal obstruction
Infection
Fistula
Encapsulation
Adhesions
Abscess
The attorneys at Pulaski Kherkher PLLC are zealous, and aggressive defenders of the rights of patients who are injured by the very medical devices they need, and we fight to ensure victims receive the justice they deserve and the compensation they need for the injuries they suffered and the losses they sustained. And we will do the same for you.
Medical device makers have a high duty to make sure their products are safe and effective before they are released on the market. When they fail that high duty, they may be held accountable for injuries caused by those products through a personal injury lawsuit. You deserve justice for your injuries as do the thousands of patients who received these devices only to suffer further harm and injury. You have the power to force these manufacturers to explain to the jury why they put profits before people, and why they failed to warn patients and the medical community of the adverse events and health consequences that have been associated with the devices.
If you or someone you know suffered a severe injury after receiving a hernia mesh in 2006 or later, contact us now to learn if compensation may be available and if you qualify to seek justice and hold these mesh makers liable for the injuries their products cause.
Call Now For a Free & Confidential Case Evaluation 866-485-6986