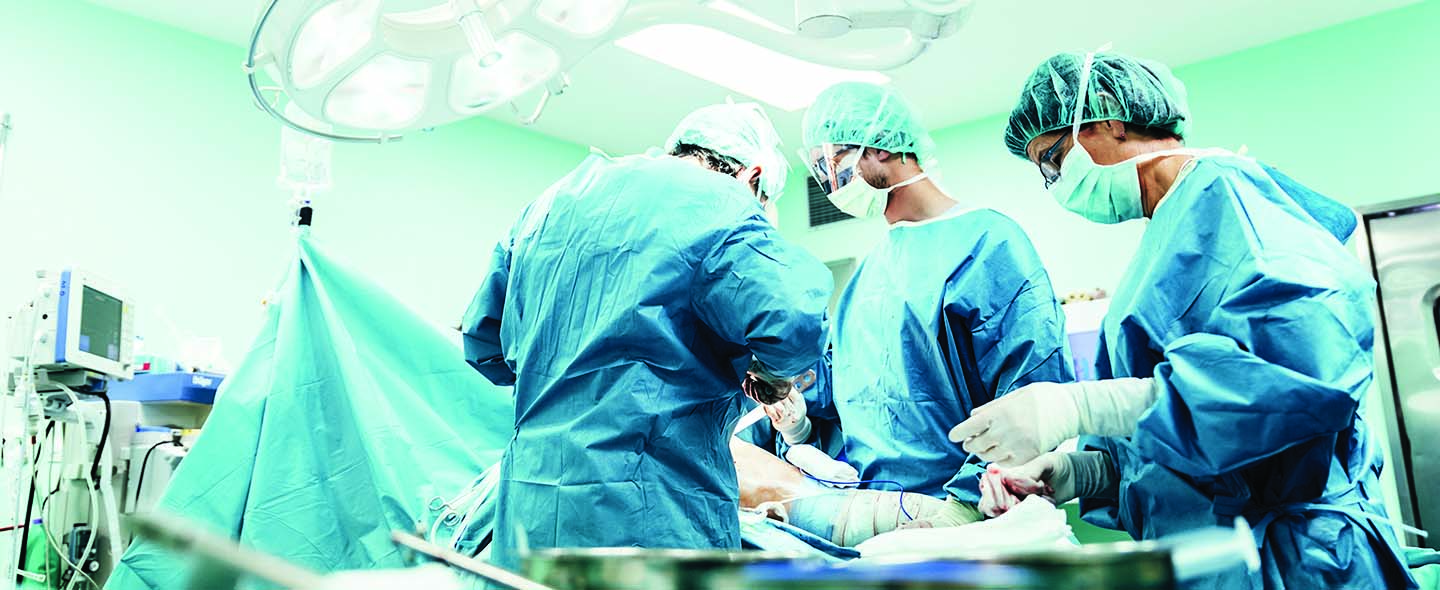 SORRY, WE ARE NO LONGER ACCEPTING THESE CASES
---
If you or your loved one developed necrotizing fasciitis of the perineum also called Fournier's gangrene after taking an SGLT2 inhibitor like Farxiga and Jardiance for type 2 diabetes, you may be entitled to significant financial compensation through an SGLT2 inhibitor lawsuit. The attorneys at Pulaski Kherkher PLLC are currently investigating claims on behalf of diabetes patients who were treated with this classification of anti-diabetic medications and developed gangrene of the genitals. Our attorneys provide free consultations to help you determine if you qualify to seek compensation for your injuries and losses.
We've Recovered Billions in Settlements and Awards for Our Clients
All patients have a right to make informed healthcare decisions, and all drug makers have a duty to ensure their products are safe before they hit the market. Pharmaceutical companies must report all side effects, contraindications, and adverse events to the medical community and their patients. If a drug maker fails that duty, they also deny patients their rights. Patients harmed by the drug makers products may be entitled to hold the manufacturer liable for the injuries their products cause. The lawyers in our firm have been standing up to pharmaceutical giants for decades, and we've won.
Like when patients across the country came to us to help them hold Takeda Pharmaceuticals accountable for bladder cancer injuries caused by the diabetes drug Actos. We helped 900 clients secure a $180 million settlement. We negotiated with GlaxoSmithKline to reach $45 million in settlements for more than one thousand clients who were harmed by Avandia, and we've done much, much more. We've helped thousands of injured clients hold corporations accountable, negotiated tens of thousands of settlements, and been awarded billions on behalf of our clients.
Clients of ours who have suffered severe injury from dangerous drugs have qualified to seek significant compensation from drug manufacturers, and we have helped them get the maximum redress available by law. If you are seeking justice from a pharmaceutical giant, you need the skills, experience, and grit of an experienced legal team that has the staff and resources to level the playing field.
SGLT2 Inhibitors Associated with Gangrene of the Genitals and Amputations
A newer generation of type 2 diabetes medications hit the market starting in 2013. These drugs belong in a medication class called SGLT2 inhibitors that work to increase the amount of glucose that is excreted in the urine by preventing it from being reabsorbed by the kidneys. However, each of the drugs in this class of antidiabetic medications has been associated with the development of Fournier's gangrene. These drugs include:
dapagliflozin, sold under the brand name Farxiga – approved in 2014
empagliflozin, sold under the brand name Jardiance – approved 2014
Patients who develop genital gangrene or suffer amputations have rights by law. They can speak to one of our lawyers to learn more about their rights and to make sure their rights are protected throughout the legal process. Our attorneys can help you determine if you qualify to file an SGLT2 inhibitor lawsuit seeking compensation for your injuries and losses.
What Are the SGLT2 Inhibitor Lawsuits About?
Patients who are treated with an SGLT2 inhibitor like Jardiance or Farxiga have reportedly developed a type of gangrene that attacks the perineal, perianal, and genital areas. The gangrene is caused by a bacterial infection and progresses rapidly.
The FDA first issued a warning about the potential association between SGLT2 inhibitors and Fournier's gangrene in August 2018 after identifying 12 cases over a five-year period between 2013 and 2018 in patients who started treatment with this class of drugs. By comparison, the agency was able to identify only six cases of necrotizing fasciitis of the genitals in patients taking anti-diabetics other than SGLT2i drugs over the past 30 years.
Patients who are taking an SGLT2 inhibitor should be aware that Fournier's gangrene is often diagnosed under one of its many synonyms, including:
Fournier's disease
flesh-eating bacteria
gangrene of the genitals
necrotizing fasciitis of the perineal, genital, or perianal areas
Symptoms of SGLT2i Necrotizing Fasciitis
All type 2 diabetes patients who are being treated with a drug like Jardiance or any of the other SGLT2 inhibitors listed should be aware of the symptoms of this type of gangrene and understand that it progresses very quickly. Medical attention must be sought as soon as possible if any of these symptoms are experienced after being treated with an SGLT2i:
Feeling weak and unwell with a fever of 100.4 degrees or higher
Pain or swelling of the tissue from genitals to the anus
Foul odor coming from the genital skin
Skin that makes a crackling noise if you rub it
Gangrene is extremely painful and worsens rapidly and may start with red or purplish-black discoloration of the skin. The infection tissue can quickly begin to decay the tissue of the inner thigh and hips, the anus, buttocks, stomach, and chest. Fournier's gangrene can quickly become life-threatening by causing severe complications like sepsis, the shutdown of multiple organs and death.
In the FDA communication, the agency explained that of the 12 cases of Fournier's gangrene they had identified, the average time to onset was a little over nine months. Each patient identified had to undergo at least one debridement surgery to remove tissue that was dead and decaying, and some patients required multiple surgeries. Several of the patients developed complications from the infection, and one patient died from these complications.
Patients who develop Fournier's gangrene from SGLT2i drugs require immediate administration of broad-spectrum antibiotics and surgical removal of infected tissue. Many patients who develop this gangrene will be left permanently disfigured and scarred, some will require amputations, and sadly some will develop severe complications.
You May Be Entitled to Damages
If you were treated with an SGLT2i medication and developed genital gangrene, you may be owed significant damages for the injuries you suffered and the losses you sustained. Patients who develop this severe condition may seek damages including:
Current and expected future medical expenses
Funeral expenses
Loss of consortium
Missed wages and lost work including lost earning capacity
Physical pain and emotional suffering
The increased expenses of living with a disability which may include home renovations for wheelchair access and the costs of in-home rehabilitation or nursing home expenses.
But you won't receive a dime of compensation unless you file an SGLT2 lawsuit against the pharmaceutical companies who manufacture and market these types of drugs.
We Can Help
Within days of the FDA publishing the safety communication about SGLT2 inhibitors and Fournier's gangrene, patients across the nation started calling our injury hotline seeking information and advice about filing SGLT2 lawsuits. Hundreds of patients have called us since then, and more calls are coming in every day. Nearly every patient we have spoken with wants to know how to stop other patients from having to go through the pain and devastation of genital gangrene. These patients are working to hold SGLT2i drug manufacturers liable for the injuries caused by their drugs.
Our clients have accused the drug manufacturers of failing to inform the medical community, and patients about the increased risks of developing genital gangrene and our clients want to know why. They want to know when the drug makers identified the risk or should have identified the risk of genital gangrene for patients who are being treated with an SGLT2 inhibitor and they want to know why they were denied their right to make informed health care decisions.
Patients have alleged in court filings that if they had known about the increased risks of Fournier's gangrene that has been associated with SGLT2i medications, they would have received treatment with an alternative type 2 diabetes medication that was not associated with genital gangrene. Because they were unaware of the increased risks, our clients will suffer from the loss of limbs, permanent scarring and disfigurement, and the complications of genital gangrene for the rest of their lives. These patients and the families of patients who died from the severe complications of Fournier's gangrene will never be made whole again, and they deserve justice.
Our attorneys have been protecting the rights of patients and battling negligent drug makers for decades, and we can do the same for you and your loved one. We use every legal measure to ensure our clients get the maximum compensation for which they qualify, and to ensure justice is served. Contact our firm today for information about SGLT2 lawsuits and whether you are entitled to seek compensation.
SORRY, WE ARE NO LONGER ACCEPTING THESE CASES