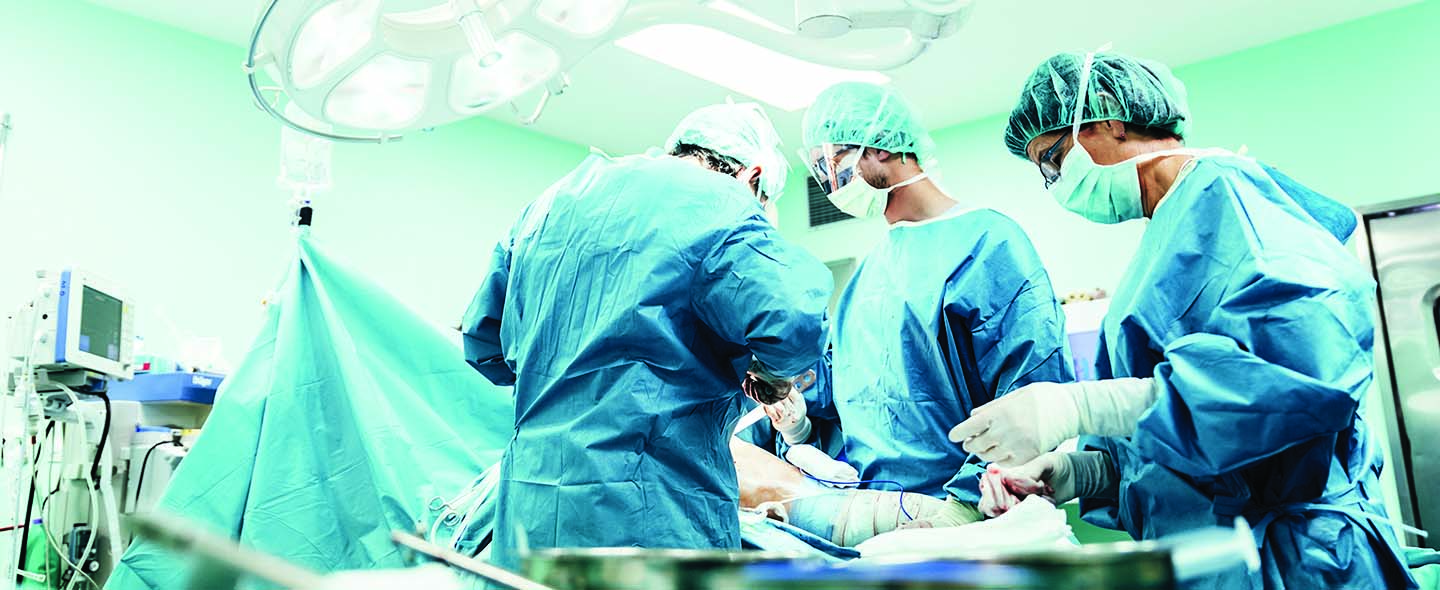 SORRY, WE ARE NO LONGER ACCEPTING THESE CASES
---
Certain type 2 diabetes medications called SGLT2 inhibitors have been reported to cause amputations and a severe and potentially life-threatening bacterial infection that destroys and decays the flesh of the genitals. The FDA is seeking more information from physicians who diagnose and patients who suffer gangrene and amputations from the deadly bacterial infection and are encouraging reports to made through the MedWatch system. Patients who develop Fournier's gangrene of the genitals, also called necrotizing fasciitis of the perineum, after starting treatment with an SGLT2 inhibitor medication should speak with a Fournier's gangrene lawyer to learn about their rights and whether they are entitled to compensation.
Gangrene and Amputations from SGLT2 Inhibitors
Type 2 diabetics must worry about keeping their sugar levels in check and leading a healthy lifestyle. Many depend on daily medications to help control their sugar levels. One newer, but popular classification of diabetes medications is called SGLT2 inhibitors or sodium-glucose co-transporter-2 inhibitors. This classification of drugs, also called gliflozins, cause the body to excrete excess blood sugar in the urine, by preventing it from being reabsorbed by the kidneys.
The FDA approved the first SGLT2 inhibitor in 2013 and several more quickly followed. This class of drugs includes ertugliflozin, canagliflozin, empagliflozin, and dapagliflozin, which are sold sometimes in combination with other medications under the brand names of:
Farxiga approved in 2014
Jardiance approved in 2014
The FDA wrote in the warning that each of these drugs will now carry a warning for Fournier's gangrene or necrotizing fasciitis of the perineum on the drug labels and in the patient medication guide.
FDA Issues Fournier's Gangrene Warning to Patients and Doctors
In August 2018, the FDA issued a warning to patients and their doctors that some patients who are treated with SGLT2i drugs developed a rare but rapidly progressing form of gangrene that attacks the perianal, genital, or perineal areas of the body. The gangrene can quickly spread and attack the flesh from pubic line to anus, and encompass the upper inner thighs, buttocks, and genital areas. Complications of this type of gangrene are severe and include sepsis, renal failure, multiple organ shutdown, and death.
According to the FDA, patients who develop Fournier's gangrene must seek immediate medical attention and may require intravenous antibiotics and surgical debridement of typically large areas of dead tissue. Most patients will need surgical reconstruction of the genital area, some may suffer amputations, and many will be left disfigured and scarred.
Diagnosis Typically Occurs in First Few Months of Starting Treatment with SGLT2i Drugs
According to the government watchdog agency, it had identified 12 cases of Fournier's gangrene during a five-year period starting in 2013. Of those cases the agency identified, five of the patients were women, and seven were men. Each of the patients developed gangrene within the first few months of starting treatment with an SGLT2 inhibitor.
Each of the identified patients had to have at least one surgery to remove dead tissue, and some had to endure multiple debridement operations. Several of the patients developed complications from the bacterial infection, and one died from these complications. In comparison, the FDA identified only six cases over the last 30 years in patients on other classes of antidiabetic medications.
Hundreds of patients have called us to report they were diagnosed with Fournier's gangrene and suffered severe disfigurement and amputation after being treated with an SGLT2 inhibitor drug, and the calls are continuing to come in.
More About Fournier's Gangrene
According to the National Organization for Rare Disorders, there have been about 1,800 cases of Fournier's gangrene reported in medical literature since 1950. According to the FDA, this type of gangrene affected about one out of every 100,000 males in the U.S. However, both male and female patients on SGLT2i type 2 diabetes drugs have been diagnosed with the potentially fatal condition.
If you have started treatment with an SGLT2 inhibitor to control your type 2 diabetes, you must be aware of the symptoms of necrotic fasciitis of the genitals which include:
General feeling of unwell
Pain and swelling of the genital and anal areas
Foul smell emanating from the affected tissue
Crackling sound when the affected tissue is rubbed
Red or dusky looking skin or skin with a purplish black hue
If you experience any of these symptoms within the first few months of starting treatment, get immediate medical attention as this type of gangrene rapidly gets worse and can lead to fatal consequences.
Be aware that there are several synonyms for Fournier's gangrene that doctors use when diagnosing this type of gangrene including:
Fournier's disease
flesh-eating bacteria
gangrene of the genitals
necrotizing fasciitis of the perineum
necro-fasciitis of the genitals
necrotizing fasciitis of the genitalia
Treatment for Fournier's gangrene typically involves the administration of intravenous broad-spectrum antibiotics and urgent surgical removal of all necrotic skin as well as the decaying tissue underneath. Repeated surgeries may be required until all gangrenous tissue is removed.
Depending on how deep the bacteria and decay have progressed, you may need a urinary catheter or colostomy. Some patients will require these aids for the rest of their lives. Once the infection is under control, you may need one or more reconstructive surgeries.
It is extremely important that treatment for necrotic fasciitis is started right away or the bacterial infection will continue to progress. The infection can enter the blood leading to sepsis, widespread organ failure, and death. Patients who develop blood infections have a higher risk of dangerous blood clots and may need to be treated with medication to reduce clot risks.
What You Need to Know
The first thing you need to know is that companies who manufacture and distribute pharmaceutical drugs are legally obligated to warn patients and physicians about any side effects, adverse events, and contraindications that the maker knows about or should have known about. When drug makers fail that obligation, they may be held accountable for damages caused by those drugs.
All patients have the right to make informed decisions about their health and well-being. When drug manufacturers fail to warn doctors and patients about the risks and dangers that have been associated with the drug, they deny patients their rights.
Many patients who are diagnosed with Fournier's gangrene after beginning treatment with an SGLT2 inhibitor are forced to undergo hospitalization, multiple surgeries, and powerful antibiotic therapy. Sadly, most say they were never warned that treatment with an SGLT2 inhibitor could lead to the development of a bacterial, flesh-eating infection that attacks the genitals and they want to know why. Many of these patients are seeking advice from our Fournier's gangrene lawyers to determine if they are eligible to seek compensation.
We Can Help
Patients across the country who develop Fournier's gangrene after starting treatment with an SGLT2 inhibitor may be entitled to seek redress for the injuries they have suffered. The damages they may be eligible to receive compensation for include:
Current and expected future medical expenses
The increased expenses of living with a disability which may include home renovations for wheelchair access and the costs of in-home rehabilitation or nursing home expenses.
Missed wages and lost work including lost earning capacity
Funeral expenses
Physical pain and emotional suffering
Loss of consortium
Patients who develop gangrene of the genitals or suffer amputations and the families of those who died from the potentially-fatal bacterial infection may be entitled to seek compensation for their injuries and losses. Hundreds of patients have called us since the FDA issued their warning about the association between SGLT2 inhibitors. These patients are seeking advice and help about how to hold the manufacturers of medications accountable for the injuries their products caused.
Patients who are working with our gangrene lawyers allege the drug makers knew or should have known about the increased risks of developing gangrene from a flesh-eating bacterium but failed to warn the medical community and their patients about this risk.
They say there were denied the opportunity to make informed healthcare decisions and they will suffer the scars, disfigurement, amputations, and losses for the rest of their lives.
Our gangrene lawyers have a long history of fighting for the rights of patients who suffer injury from the medications they are treated with. We ensure drug makers are held accountable for their products and that victims of adverse events received the most compensation available by law for the injuries and losses they have sustained.
If you were treated with an SGLT2 inhibitor medication, were diagnosed with Fournier's gangrene, suffered amputation, surgeries, scarring, and disfigurement, call us today to learn more about how we help, your rights by law, and whether you are entitled to seek justice and compensation for the injuries you suffered or the losses you have endured.
SORRY, WE ARE NO LONGER ACCEPTING THESE CASES