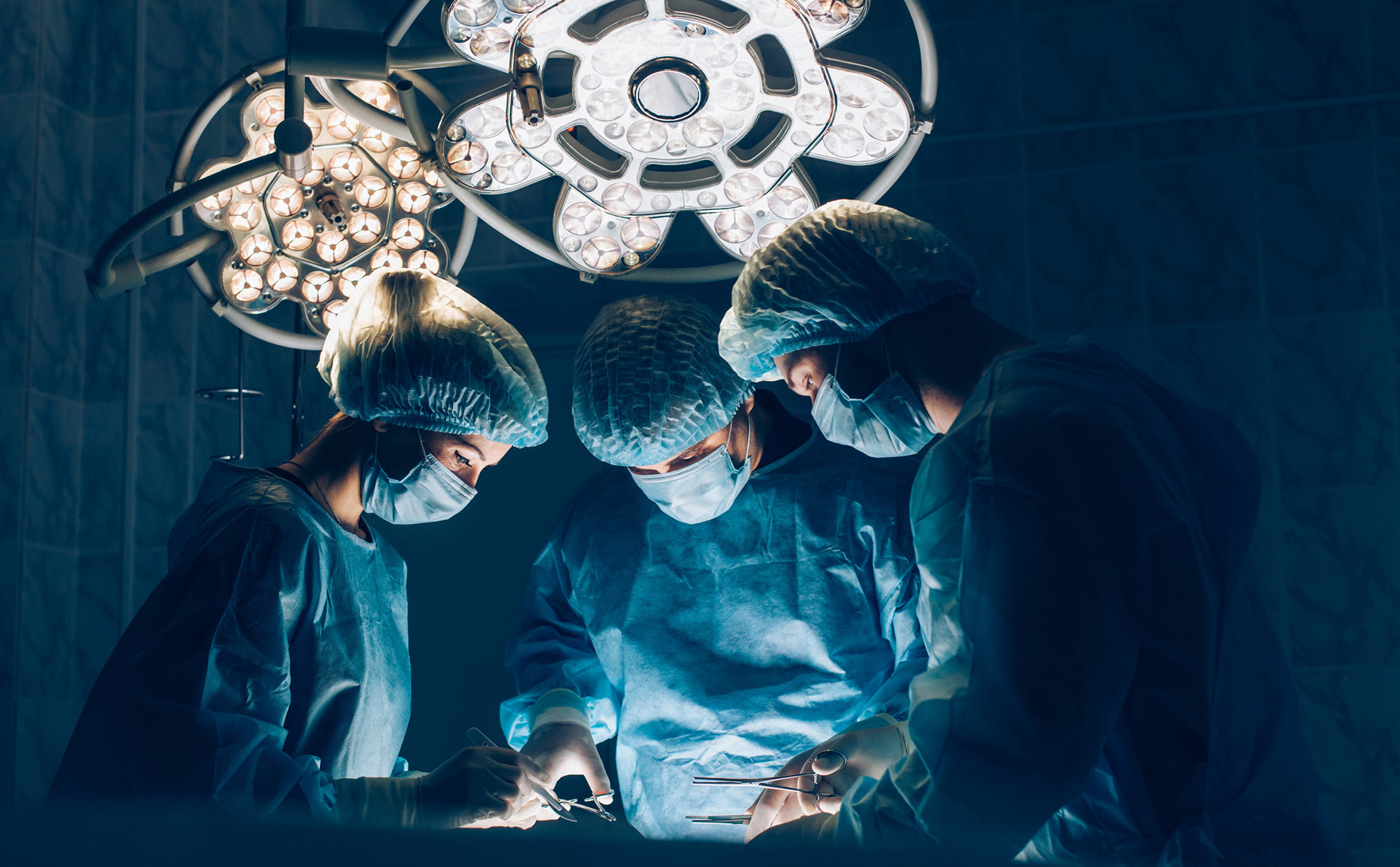 Surgery warming blankets used on cardiothoracic patients during operations have been linked a severe bacterial infection. Unfortunately, most patients have no idea if the blankets used on them could be involved and the symptoms of an infection are very general and seen with many common ailments. These infections are being caused by slow-growing nontuberculous mycobacteria (NTM) such as Mycobacterium chimaera.
If you had an open-chest surgery while being warmed by a heater-cooler unit, you might receive a warning about potential contamination and infection risks by the hospital where your surgery was performed. Many infected patients have yet to receive a warning as the investigations are ongoing. If you believe you have suffered a bacterial infection within four years of having a surgical procedure that required your chest to opened, contact us today. We will help you determine if you were infected by a heater-cooler unit and if you are eligible for compensation for these injuries.
In fact, lawsuits are being filed on behalf of patients who developed the bacterial infection within four years of their cardiothoracic surgeries. These lawsuits allege that the manufacturer of heater cooler units (HCUs) like the Stockert 3T Heater Cooler device failed to warn patients and their surgeons about the potential for a bacterial infection caused by the devices. These devices have been linked to dozens of cases of patient infections. Patients who have had open chest surgeries for a heart transplant, lung transplant, heart graft, heart valve, coronary artery bypass, and left ventricular assist device (heart pump) implant may have an increased risk of the infection.
How Warming/Cooling Blankets Work
Heater cooler units are used in the operating theater to maintain the core body temperature of patients who are under deep anesthesia. The devices work by warming or cooling water that is pumped through blankets laid over patients during their procedure. While no water comes into contact with the patient, steam emitted by the heater cooler device itself may be releasing the bacteria into the air, where it can fall into the open chest cavity of patients undergoing cardiopulmonary procedures.
Complications
The FDA has warned that bacterial infections have been linked to heater cooler units used throughout the country. The Mycobacterium chimaera is insidious, multiplying and spreading slowly over months and even years. Most infections result in pulmonary and cardiovascular disease and the following complications:
Endocarditis – inflammation of the inner layer of the heart, the endocardium and may involve the heart valves, interventricular
Bacteremia – presence of bacteria in the blood that can cause Sepsis and may result in septic shock and multiple organ dysfunction syndrome which are potentially fatal. Bacteria can travel throughout the body.
Hepatitis – liver inflammation
Renal insufficiency – kidney failure
Splenomegaly – enlargement of the spleen
Pancytopenia – reduction of white and red blood cells and platelets.
Fatal outcomes – left untreated, M. chimaera infections may be fatal especially in patients who have undergone some heart valve cardiac surgeries. These patients may require additional surgery.
Other complications and infection sites include:
Surgical wound infections
Aortic root abscess
Empyema
Abdominal abscess
Disseminated infection
Driveline infection
Muscle flap
Mycotic aortic arch pseudoaneurysm
Myocutaneous Thoracotomy Flap infection
Pericardial abscess
Gastroenteritis
Mitral Valve ring infection
Septic Shock
Patients who have been infected with M. chimaera can be treated with a combination of antibiotics, though some patients may require extended treatment that may last for years. Left untreated, this bacterial infection can cause death.
If you have been diagnosed with any of the listed infections within four years of having an open-chest surgical procedure, you may be entitled to compensation for your injuries.
Symptoms
Be aware that the bacterial infections are very slow growing. In fact, symptoms may not present for as long as four years after infection. The most common symptoms for patients who are recovering from open heart surgery include:
Persistent, unexplained fever
Unexplained shortness of breath that may get worse
Unexpected weight loss
Other symptoms of possible Mycobacteria infection may include:
Abdominal pain
Cough with blood
Fatigue
Joint pain
Muscle pain
Nausea
Night sweats
Persistent cough
Redness, pus, or heat at the surgical site
Vomiting
Any patient who had an open-chest surgery may be at risk. Those who experience these symptoms within four years after having surgery should speak to their physician immediately. Diagnosis of an NTM infection takes time as it requires culturing or molecular testing.
Heater Cooler Units Involved
The Stockert 3T brand heater cooler units, also known as the Sorin 3T heater-cooler, was initially suspected to be the only HCU contaminated with the bacterium, however, after further investigations, the U.S. Food and Drug Administration has found that bacterial contamination may be a general problem for all HCUs.
While the Liva Nova/Sorin/Stockert 3T is the most commonly used device in the United States, other devices have also linked to patient infections including –
Maquet HCU20, HCU 30, and HCU 40
Cincinnati Sub-Zero 333W and Hemotherm
Terumo HX2
Medical Device Reports (MDRs) are submitted to the FDA when a device is associated with death, malfunction, or serious injury. The FDA reported in June 2016 that it had received MDRs identifying the following surgical procedures in which a patient was infected –
Heart valve procedure
Cardiothoracic surgery
Heart transplant
Lung transplant
LVAD (Left Ventricular Assist Device implant)
Coronary Artery Bypass Grafts
Extracorporeal Membrane Oxygenation
Correction of Aortic Anomaly
Pulmonary Artery Banding
Lung Resection
Infections have also been noted in surgical procedures not identified to the FDA.
Federal MDL Established
As lawsuits continue to be filed against Heater Cooler manufacturers, claims filed against Sorin and LivaNova have been consolidated by the Judicial Panel of Multidistrict Litigation.
In 2017, the JPMDL denied a motion for centralization. At the time there were 15 actions and one possible tag-along case pending in six districts. In 2018, the JPMDL approved the consolidation of 40 actions pending in 21 districts.
As of June 15, 2018, at least 56 cases have been centralized to the Middle District of Pennsylvania under U.S. District Judge John E. Jones III. As more patients learn that they were exposed to NTM infections during open-chest surgical procedures, lawsuits will continue to mount, with some experts suggesting that hundreds more patients may file claims.
NTM Infection Lawsuits Pending in State Courts
On top of the federal cases that have been filed, there are several cases pending in state courts in Pennsylvania, Iowa, and California. These cases include allegations against heater-cooler manufacturers, and also claims against the hospitals where patients who were undergoing open chest surgeries were infected with NTM. It is estimated that hundreds of thousands of people may have been exposed to NTM infection from contaminated water in heater-cooler devices.
LivaNova Deep Cleaning Program
Heater-cooler manufacturer LivaNova has developed a deep-cleaning process for 3T Heater-Cooler devices which allows hospitals to send devices less than 10 years old in for a full cleaning, disinfection, and replacement of tubing and connectors at no charge to the facility. The manufacturer is prioritizing this service for facilities in order of:
Devices known or suspected to be contaminated with NTM
Devices manufactured prior to September 2014
Devices made after 2014 with no known contamination
Lawsuits
A dispatch for a study published in the March 2017 edition of Emerging Infectious Diseases found that nearly all heater cooler units used to warm patients during open-heart surgeries could have potentially exposed these patients to infection from mycobacterial contamination.
Though this type of bacteria is naturally occurring outdoors and is commonly found in soil and water samples, when it contaminates the body of a patient with a weakened immune system, the results can become deadly. Patients who have undergone open-chest surgery may have become infected when contaminated steam is released as aerosol falls into the surgical site opening.
Numerous hospitals across the country have reported cases of patients being infected by the bacteria from contaminated aerosol from heater cooler units. Some of these hospitals have been issuing warning to patients who may have been infected including patients at the following facilities after identifying NTM contamination –
2017: Medical University of South Carolina issues warnings to 3000 patients of potential bacterial contamination.
2017: Bon Secours St. Francis issues contamination warnings to 1,500 patients. wyrf4
2016: Penn Presbyterian Medical Center warned 1,100 patients of possible bacterial contamination. Philly.com
2016: Mercy Medical Center in Iowa warns 2,600 patients of possible bacteria exposure. Kcci
2016: 1,500 University of Iowa patients have been notified of possible exposure. 3 patients identified with NTM infections. Press-Citizen
2015: 2300 open heart surgery patients notified of possible bacteria exposure from Penn State Hershey Hospital. PennState Health
2015: WellSpan York Hospital warns 1,300 open-heart surgery patients of possible contamination. Fox43
2015: Spectrum Health Medical Center in Michigan issues warnings to 4,500 patients of possible bacterial exposure. Spectrum Health
Some of these patients have filed lawsuits against the manufacturers of these heater cooler units alleging that the makers failed to warn patients and their surgeons about the possibility of bacterial contamination and infection. Our firm believes that all HCU manufacturers must be held responsible for these devices the spread of infection.
If you or your family has suffered a bacterial infection within four years of having an open-chest cardiac surgery, contact us immediately. We have a long history of fighting dangerous medical device makers and will aggressively fight to get you the compensation you deserve for your injuries.
Call Now For a Free & Confidential Case Evaluation 877-571-8918