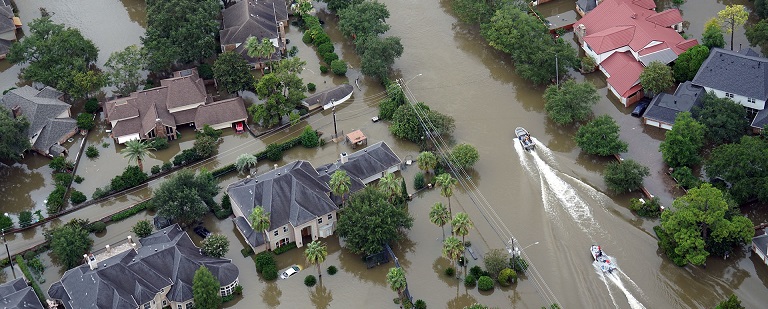 If you're a victim of Hurricane Harvey, you've probably been dealing with your insurance company to get money, so you can start rebuilding and making repairs. You're counting on them to be fair with you and pay for the costs associated with the rebuild.
However, not all insurance companies are fair and honest. They will use different tactics to delay your claim or underpay it, even outright denying it if they can. They may request an excessive amount of documentation or request repairs instead of replacement to cut their own costs even though you have paid into the policy and are entitled to the compensation.
You have a right to expect compensation for the damage caused by Hurricane Harvey. Even more, you have the right to be treated fairly and with respect by your insurance company.
Act Now to Protect Your Claim
The statute of limitations began on claims as soon as the damage occurred. You have a limited amount of time to file and request compensation. Insurance companies work through claims in the order they receive them in a natural disaster. It can take some time, months even before your claim is processed.
If you haven't submitted a claim, you need to work on it right away. You may be at a loss for what to do. If this is the case, we can help you. We will review your policy to ensure we file the claim correctly and before the deadline.
If you've already filed a claim, you may still be waiting to hear or have already been denied. You may have received a low payment, which isn't enough to pay for the cost of damages. If you are not satisfied with how your insurance company is handling the claim, call us. We have been helping thousands of people deal with insurance providers who don't want to pay, and we can help you.
What If You Have Multiple Damage Claims?
In disasters like Hurricane Harvey, you may need to file more than one insurance claim with multiple providers. Water damage is a grey area of insurance, and many traditional homeowner's policies may say they don't provide coverage for flooding. However, the water damage may have been caused by a blown-out window, which would then be covered. As you can see, this situation can become complicated, especially when insurance companies deny claims because the event is not covered.
You must follow guidelines closely when filing a claim for flood damage. You need to know whether your flood insurance will be responsible or your property insurance. You may also have to deal with mold and other bacteria which could contaminate your home and continue to do so until remediation has occurred. You not only have to deal with these costs but with the expenses from appraisers, repair contractors and other professionals to get your home or business back to its previous state.
If you fail to comply with the terms of your policy, it may give insurance companies a loophole to deny your claim or to exclude certain costs. Not only do you need to turn in your forms by the deadlines, but they must also be filled out property to ensure the claim is processed in a timely manner and that it's not denied.
Claims for Wind Damage
When a hurricane the size of Harvey hits an area, it results in massive wind speed damage. Wind damage can be difficult to identify from other damage. If the adjuster fails to identify damage as caused by wind, your claim could be denied. In some cases, the insurance company will find other types of damage and deny your claim in spite of the wind damage. You need to be prepared for the tactics insurance providers sometimes use to avoid paying out a claim.
Hybrid Damage
In situations like Hurricane Harvey, the severe weather patterns can cause a variety of damage. These claims are more complex because the damage sustained can be from multiple factors during the same event. If this results in multiple claims from different providers, they may argue about who is responsible for what damage. With these hybrid claims, the result is often that no one wants to pay, and the property owner is the one who suffers.
Water damage from flooding is one of the most complicated types of claims because insurance providers will argue the cause. It may not be from flood waters coming into the home but from wind damage or leaks in the house. If you have policies that cover wind, flooding and water damage, we can help you sort through the damage and contracts to determine who should pay what costs so that you aren't left with the expense.
Why You Should Turn to Us
Insurance companies know that most property owners aren't as knowledgeable about insurance policies and claims, which allows them to be able to take advantage of the situation. However, our primary focus is on your financial recovery. We understand that you need to start repairing your property and rebuilding your life, and you need the compensation from the insurance policy to do that.
We can help you when:
Your claim has been denied
Your claim is being delayed for no apparent reason
You received a low payment for your claim that was insufficient for the expenses incurred
The insurance provider has demanded excessive documentation that is unnecessary
You have been pressured to repair the damage instead of replacing it
Our Job
We fight for your rights and to ensure justice is received for those insurance companies that would take advantage of your unfortunate circumstances. We won't let them get away with their tactics.
We will analyze your policies to find out about your coverage and how we can make the best use of your coverage for the claim. We will determine the extent of the damage to your property and the cause of the damage. We will also let you know an estimate of the costs of repair or replacement and which is better for you. We will advocate for you with the insurance company to ensure you get the maximum compensation to which you are entitled. We will negotiate with them for settlement, but we are not afraid to litigate the case if an agreement cannot be reached that is in your best interests.
Why We Help
We understand what a natural event like Hurricane Harvey can do to property owners in Texas, and we recognize the pain that comes from losing something that is important to you whether it is a personal loss or an investment.
We realize that this situation causes a complete displacement of your life and that of your family as you move into a shelter or in with family and friends. We also know what it means to lose your income when it's a business that has sustained damage. We are prepared to be your advocate, so you can start rebuilding not only your property but your life. Contact us today to see how we can help you with your claim and ensure you get the recovery for your loss that you are entitled to.
Call Now For a Free & Confidential Case Evaluation 877-571-8918