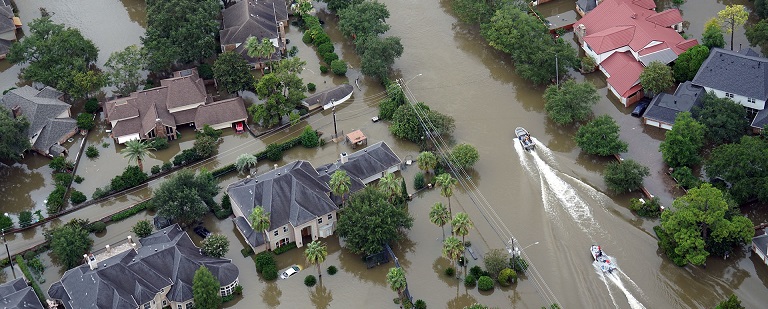 The Carolina's felt the wrath of Hurricane Florence, and you suffered the damage. What you need more than anything is for your insurance payout to come through, so you can rebuild and repair. Insurance companies that unfairly deny, unnecessarily delay, and knowingly underpay are simply taking advantage of you and other storm victims who are struggling to recover their losses.
Too many property owners are having to bear the financial burden of the storm without the help of the insurance companies they counted on when buying insurance. While not all insurance companies act in bad faith and take advantage of their policyholders, some are even pressuring policyholders to repair wind and flood damage, instead of replacing it, even when their policies cover replacement.
If you are being taken advantage of by your insurance provider, contact us now. Insurance providers know that they have to pay you fairly for legitimate damage claims, but some of them may make more difficult than it needs to be to make it more likely that you will accept a payout that is less than it should be or just give up on your claim altogether. We don't let insurance providers get away with these types of games. Contact us today so we can help you make sure you get the maximum compensation you deserve for your property damage and losses.
You Must Act Now to Protect Your Assets
One of the biggest issues you might run into when trying to file your claim is that insurance companies work on a first-come, first served basis. Yet, the statute of limitations for your damage claims has already started. Once this time limit runs out, your right to seek compensation will expire.
If you have not submitted your Hurricane Florence damage claims, you need to do so as soon as possible. If you are unsure about how to properly file a claim, we can help. We will provide you with important information that can prevent you from signing away your rights. We will help ensure the requirements of your policy are followed and that your claim is filed within the established time limits.
If you already filed a claim and were denied, delayed, short-changed, or if your insurance provider pressured you to repair damage when your policy allows for replacement, then call us today. Our firm is working with storm victims to correct the injustices committed by insurance providers who act in bad faith by denying, delaying and low-balling legitimate damage claims.
Multiple Damage Claims? – We Can Help
If your business or home sustained severe storm damage, you might have to file different types of claims with separate insurance companies. For example, your homeowners' and flood insurance policies each cover different types of damage but figuring out which natural force did what damage to your property can be difficult at best. We can help you determine the cause of damage and help make sure you receive maximum use of all your insurance policies.
Water Damage Claims
The damage caused by flood waters, storm surge, and excessive rain can also be extremely costly for home and business owners. The risk of mold and bacteria increases each day that the water damage is not repaired and the cost of mold and water remediation services, appraisers, public adjusters, engineers, and repair contractors can be overwhelming. It is extremely important that you understand and comply with the terms of your insurance contract because your insurance provider will look for any excuse not to pay a water damage claim after a storm. Your insurance policy may cover water damage claims if, for instance, the water was blown into your home through an open window or a hole in the roof, as this type of water damage may be covered under your wind damage policy.
However, the insurance company may try to deny your claim based on a lack of "flood" insurance. It will argue the water damage was caused by a flood, which is not covered unless you have a flood insurance policy. Flood insurance covers water damage from flooding and storm surge while your homeowner's insurance policy covers damage from "water leaks."  Claims for water and flood damage are some of the most difficult claims to file because insurance companies often use every excuse they can find to deny and delay valid water damage claims.
Wind Damage Claims
If your property suffered wind damage claims from Hurricane Florence, you might be entitled to receive compensation for the damage to your home or business. Insurers in our state are required to tell you if your policy has a separate deductible for wind, named storm, or hurricane damage. If this coverage is included in your policy, your insurer must explain how the deductible functions and what events will trigger your deductible.
Deadlines and Time Restrictions for Claims
You must follow strict deadlines and time restrictions for filing South Carolina insurance claims. If you miss the deadline, your claim will be denied, and you will bear the full cost of repairs and replacement.
Most policies have a clause requiring that you provide notice of damage "as soon as practical" or give "prompt notice" of damage. Courts can interpret these deadlines differently in some cases, so notify your insurance provider in writing of your damage claim immediately. It is better to submit a notice of damage now instead of risking denial of a claim because you waited to determine if your policy covers the damage. You can work on assessing the extent of the damage and the available coverage while you are waiting for an adjuster to contact you regarding your claim.
The National Flood Insurance Program (NFIP) through FEMA has deadlines for filing claims that are different from the deadlines for damage claims under other insurance policies. During Hurricanes Irma and Maria, the NFIP established a Catastrophic Event Enhanced Claims Process that allowed property owners to receive up to $20,000 in flood damage losses even before the adjuster inspected their property. All they were required to do was submit photographic or video evidence of the damage.
You must be adamant about submitting claims prior to any deadlines. Whether you are filing with a private insurer or government assistance program, different types of claims have different deadlines.
Furthermore, deadlines for appeals of denials of claims are very short and can be different depending on the type of claim. Appeals for denial of benefits by FEMA must be postmarked within 60 days of receiving the denial of benefits. Review your insurance policy thoroughly to determine the appeal process for your insurance provider. Consulting with our experienced insurance claims attorneys can help you avoid mistakes that can result in a denial of your damage claim.
Why You Need to Talk to Us
Insurance companies often are more concerned with their bottom line than with your recovery. But your recovery is our biggest concern. You need to start repairing and rebuilding, and your insurance company shouldn't stand in your way.
Let us help if your insurance company has-
Denied your legitimate claim
Needlessly delayed your claim
Low-balled your claim, leaving you without enough to rebuild
Demanded unnecessary documents & information to discourage you or delay the process
Pressured you to repair instead of replacing damage
What We Do
We've been doing this a long time, and so we know some insurance companies will play games with policyholder claims to delay or reduce hefty payouts. We know insurance law, and we don't let greedy companies low-ball our clients.
Contact us today and learn more about our strategies, including how we will-
Evaluate your home or business insurance policies so we know exactly what's included in the contract and how we can maximize your coverage.
Analyze the damage your property sustained and determine if it was caused by rain, rising water, or wind so you know how your claim should be filed.
Approximate repair and replacement costs with experts who specialize in catastrophic weather-related disasters.
Advocate on your behalf to make sure you get the maximum compensation available for your Hurricane Florence property damage.
Negotiate on your behalf to reach the best settlement possible with your insurance provider.
If necessary, litigate the case using every legal measure to make sure you get the redress you need and deserve.
Why We Do It
We are dedicated to protecting the rights of property owners in North and South Carolina and across the country, and we have been doing it successfully for decades. We understand the anguish and upset that the loss of your home and belongings can cause because we have been personally affected by hurricanes and floods too. Being displaced, whether into a shelter or to the homes of friends and family, can be extremely difficult and wearisome. What you need most is for your insurance provider to pay your damage claims fairly and honestly.
We represent property owners who suffered severe damages in Hurricane Florence and whose damage claims were unfairly denied, delayed, or underpaid and we want to help you too. We are ardent negotiators and fierce litigators, and we won't stop fighting for you until you get the compensation you deserve.
Call Now For a Free & Confidential Case Evaluation 877-571-8918