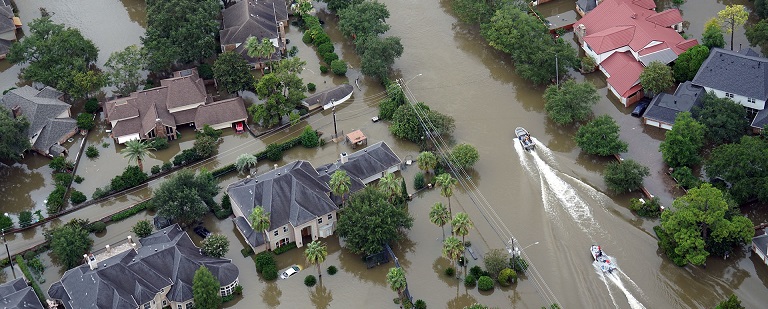 Your property has suffered major damage from Hurricane Irma, and you need the money from your insurance policy to start rebuilding and making necessary repairs. But what are you supposed to do if you're involved in a complicated situation where the insurance company is delaying settling or having issues with your claim?
Even though you expected your insurance company to have your back and help you deal with the effects of the storm, they often delay or even deny claims. Other times, they may underpay what you believe you're entitled to. You may be fighting a big battle to get the money you need to relieve the financial burden this catastrophe caused.
You don't have to go it alone. We can help. You have rights when it comes to recovering the costs of damage through your insurance company, and we'll fight to ensure those rights are protected. We focus on property insurance claim litigation, and our attorneys are experienced in dealing with insurance companies in situations just like this. Call us to learn more about what we can do for you.
Act Now
The longer you delay in filing a claim, the longer it will take to get the money you need. Insurance companies work in order of claims received. If your time limit expires, you will not qualify for compensation.
If you aren't sure how to file your claim correctly, we can help. We will make sure you have all the necessary information, and that you don't sign away any rights. If you have submitted a claim and haven't received your funds, we can help you get compensated. We work with the victims of storms like Hurricane Irma to fight the insurance providers who delay or deny claims as well as those who pay out less than what the person is entitled to.
What If You Have Multiple Damage Claims?
You may need to file multiple damage claims with different providers to get all the compensation you are entitled to. For instance, your basic homeowner's policy and your flood insurance policy are often separate, which means you may have to figure out what damage was caused by which issue to ensure that your insurance providers pay what they should.
You may have wind damage from the storm, which may have caused issues with your roof, siding or even caused severe structural damage. It can be expensive to make these repairs, and the insurance company may try to get out of paying by saying you declined coverage. However, our team can make sure the claims process is correctly followed, and your claim is filed within the established time limits.
Water damage can result in thousands of dollars of repairs. The longer wet materials sit without being cleaned up and fixed, the greater the costs can be. You are at risk for mold and mildew damage, which will only grow until you can get remediation services in to start cleanup. Knowing how the water entered your home is often essential to determine whether you're covered under a traditional homeowner's insurance policy or whether your flood insurance should take care of it.
Insurance companies often try to deny claims by saying your damage is not covered or coming up with some other excuse for denying, delaying, or short-changing claims, leaving property owners to bear the cost of repairs.
Damage Claims Time Limits
There are strict time limits and deadlines for filing insurance claims in Florida. You don't want to miss the deadline, or your claim will automatically be denied. You need to know your policy deadlines and file as soon as possible. Many times, the policy will state that you need to provide prompt notice to your insurance company of damage. The phrasing is often left up to interpretation, which is why you should notify your insurance provider immediately. You can submit initial notice even before you have assessed the damage.
A Catastrophic Event Enhanced Claims Process has been set up by FEMA through the National Flood Insurance Program (NFIP). You can receive as much as $20,000 in losses due to flood damage, and this money is often received before the insurance adjuster inspects the property. All you have to do is submit photographs or a video to prove the damage exists. However, the deadlines for filing these claims is often different from your other insurance policies. You must make sure you submit your claims according to the deadlines and don't assume a deadline without reviewing the policy first.
If your claim has been denied, you often have a limited window of opportunity to appeal the denial. For instance, if you want to appeal a denial from FEMA, you must have it postmarked within 60 days of receiving the denial notice. Make sure you understand the appeal process or contact our Florida insurance claims attorneys for help.
How We Can Help
Insurance companies are out to make money. They aren't worried about the damage to your property or how it affects your life. On the other hand, getting you compensated fairly is our focus. We can help you if you've had a claim denied, delayed or if the settlement offer is low. We can also assist you if you've received demands for unnecessary documents, or if you've been asked to repair damage instead of replacing with new as provided in your policy.
We have decades of experience in fighting insurance companies who take advantage of victims of natural catastrophes. We will stand beside you and fight for your rights throughout the process.
We will
Review your insurance policies to find out exactly what coverage you have and what compensation you are entitled to
Determine what damage has occurred and how it is covered
Find out the cost of repairs and get estimates of the work needed
Negotiate with the insurance companies for the maximum settlement
Litigate the case in court if a settlement cannot be agreed upon
We understand how difficult it is to deal with the aftermath of major storm damage. We also know that dealing with an insurance company can make the rebuilding process even more difficult. That's why we want to help you move forward with your life by getting the recovery you're entitled to.
Call Now For a Free & Confidential Case Evaluation 877-571-8918