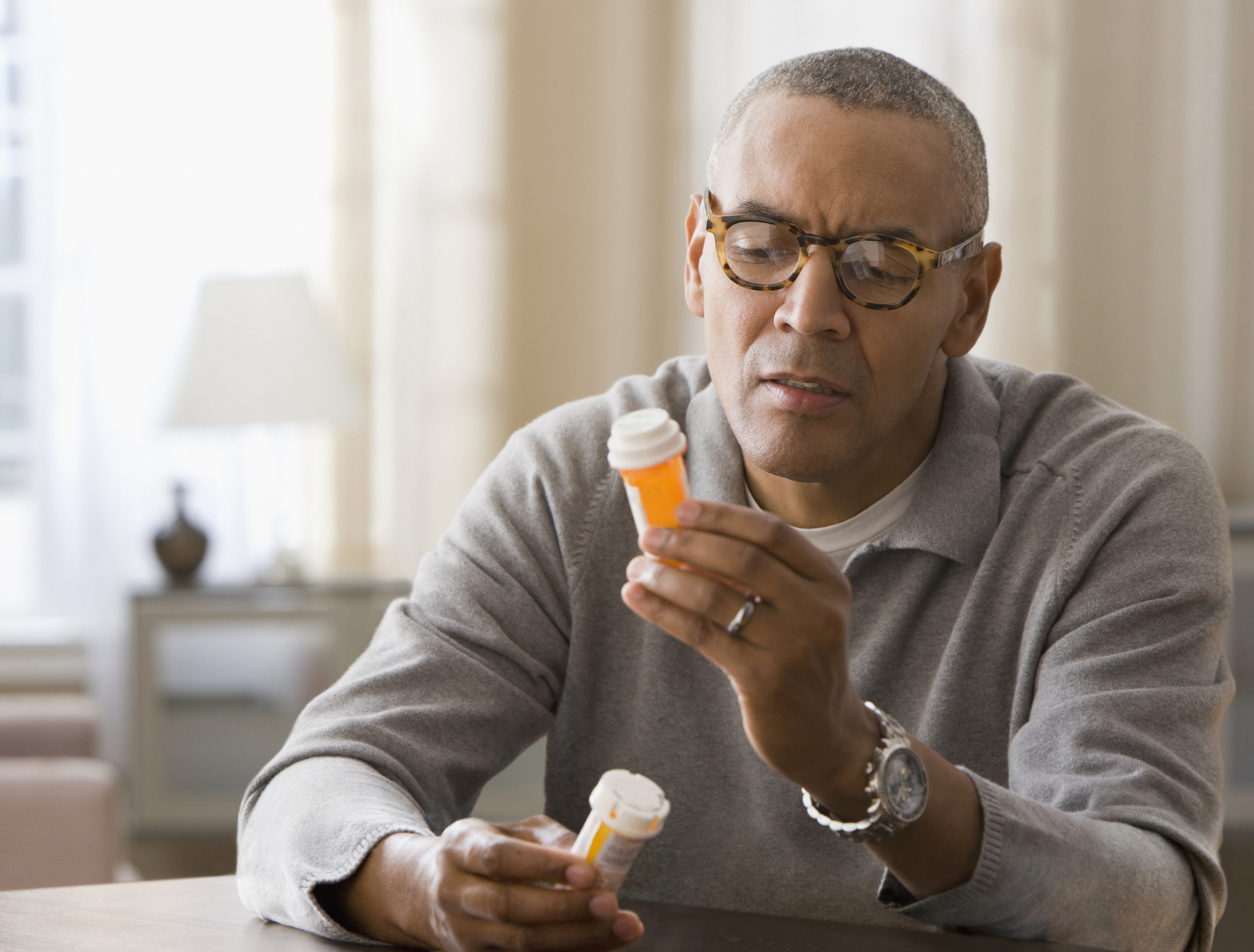 SORRY, WE ARE NO LONGER ACCEPTING THESE CASES
---
(

No Longer Accepting Cases

) Popular Diabetes Medication Invokana Linked to Amputations, and Other Severe Injuries
Invokana, canagliflozin, is prescribed to millions of patients across the globe, earning drug maker Johnson & Johnson about $1.3 billion in 2015. Despite how popular the medication is, patients are suffering serious adverse events, including foot, and toe and leg amputations and other serious injuries. In fact, within two years of being approved for the U.S. market to treat Type 2 Diabetes, the U.S. Food and Drug Administration began logging serious adverse events in diabetics who were taking Invokana. These adverse events include loss of body parts and potentially fatal side effects.
What is Invokana?
Canagliflozin sold under the brand name Invokana is a daily diabetes medication that belongs to a new generation class of diabetes drugs called sodium-glucose cotransporter-2 (SGLT2) inhibitors. Invokana is manufactured by Janssen Pharmaceuticals, a subsidiary of drug giant Johnson & Johnson.
SGLT2 inhibitors block the transportation of sodium-glucose to lower blood sugar levels by allowing the kidneys to excrete higher levels of glucose from the body through urine. Invokana was approved for this use by the FDA in 2013 for Type 2 diabetes, and not long after, other SGLT2 inhibitors followed, including:
| SGLT2 Inhibitor | Brand Name |
| --- | --- |
| Combination drug canagliflozin and metformin | Invokamet |
| Combination drug linagliptin and empagliflozin | Glyxambi |
| Dapagliflozin | Farxiga |
| Empagliflozin | Jardiance |
| Extended release combination drug metformin and dapagliflozin | Xigduo XR |
The U.S. Food and Drug Administration issued Safety Communications regarding Invokana amputations about four years after approving the drug. The agency announced that Invokana could increase the risk of amputations in diabetic patients, shocking many patients who were already concerned with limb amputations because of the nature of the disease.
In fact, the government watchdog said that data from dual clinical trials showed that canagliflozin caused an increased risk of amputations of the lower extremities including:
Above the knee amputations
Below the knee amputations
Mid-foot amputations
Toe amputations
Amputations involving both lower limbs
Patients who are being treated with Invokana should not stop taking the medication without the advice of their physicians. But the FDA warns that those who take the drug should examine their lower limbs regularly paying particular attention to the feet. You should speak to your doctor as soon as possible if you notice any of the following symptoms on your lower legs or feet:
Tender, sensitive spots, or spots that hurt to touch
Sores or ulcers
Infections
The FDA released the amputation Safety Communication in May 2017 after results of these two large clinical trials showed evidence that diabetic patients may have an even greater risk of suffering amputations if they are being treated with Invokana. These findings prompted the FDA to require the drug maker to add a Black Box Warning to the drug label warning doctors and their patients about these increased risks. The Black Box Warning is the most severe warning and is issued when the adverse events reported about a product are so severe that patients and their doctors must consider whether the benefits of the drug outweigh the risks.
Amputation Risks Higher in Patients on Invokana
The first study examined the rate of occurrence of Invokana patient amputations. Study authors reported that about 5 patients out of every 1,000 patients receiving treatment with Invokana suffered amputations, a rate of more than double of those taking a placebo.
An even higher rate of amputation was seen in the second trial. In this study, researchers found that 7.5 patients out of 1,000 patients who were being treated with the drug over a 12-month period suffered amputation while only 4.2 per 1,000 patients on placebo suffered amputation.
Unfortunately, while Invokana was supposed to help diabetic patients manage their condition better and live healthier lives, this research shows that the drug may instead lead patients to suffer amputations of their toes, feet, or lower legs.
SGLT2 Makers and Sponsored Studies
Janssen is feeling the heat in more ways than one right now. The company is facing more than 1,000 federally-filed lawsuits consolidated in multidistrict litigation in U.S. District Court, District of New Jersey. The cases will be heard by U.S. District Judge Brian R. Martinotti in MDL-2750. Additional cases have been filed in state courts across the nation. Plaintiffs in these cases are alleging that Janssen and J&J failed to warn them of the risks of amputations and other serious injuries including ketoacidosis, kidney damage, and bone fractures.
As more patients seek justice for amputation injuries, drug makers are trying to sway public opinion by publishing studies that suggest the drug is safe. For example, the Journal of the American College of Cardiology published the results of a very large, multinational study involving patients from Asia-Pacific, the Middle East, and North America. The study focused on the cardiovascular benefits of the medication. However, the study has serious limitations, including:
it excluded safety data
other drugs analyzed in the study were not named
data was not independently verified
it was an observational study with outcomes which may have been influenced by other factors.
But the most serious limitation is that the study was funded by the companies that manufacture, market, and sell SGLT-2 inhibitor drugs.
A study being touted as the most definite to date has been published that suggests that these drugs are safe and do not pose an increased risk of a leg, toe, or foot amputation. Of course, the study was funded by Janssen, the maker of Invokana.
If you read the study closely, you will see that it only involves new Invokana patients who have been treated with the drug for six months or less. The drug maker wants you to believe the study is bigger and better than the studies that showed the increased amputation risks, but earlier trials have already established that the risk of amputation emerges after six to 12 months of use, so technically, the drug maker should have extended the study to determine the risks. Not to mention, most people who are diagnosed with Type 2 diabetes require life-long treatment, not six months worth.
Other Serious Side Effects
Within two years of being approved for the U.S. market, the FDA issued a warning that Invokana increased the risk of developing a deadly condition called ketoacidosis created by too much acid in the blood. Diabetic ketoacidosis is a potentially fatal condition in which the body uses fat instead of sugar for energy. As the body breaks down fat, acidic ketones begin to build up and become toxic, causing malfunction of internal organs. Ketoacidosis can lead to coma and death.
In May 2015, the FDA issued a drug safety communication warning of the association between SGLT2 users and ketoacidosis. The FDA reported 73 known cases of diabetic ketoacidosis (DKA). In many of these cases, the patient's blood glucose levels were lower than physicians normally see with DKA which caused diagnosis and proper treatment to be delayed. The agency acknowledged that their data only includes reports submitted to the FAERS, so it is likely that there are more unknown cases of patients developing ketoacidosis.
The FDA required all SGLT2 inhibitor manufacturers to conduct a post-marketing follow-up study to collect additional information regarding patients on these drugs and the development of ketoacidosis. Manufacturers were to update the Warning and Precautions labels of all SGLT2 medications to include the increased risk of ketoacidosis.
The FDA issued another warning in December 2015 alerting consumers and the medical community about Invokana urinary tract infections that progressed to blood infections (urosepsis) and kidney infections (pyelonephritis) that begin as urinary tract infections. The FDA had received at least 19 reports of life-threatening urosepsis and pyelonephritis that required hospitalization. Several of the patients were treated with dialysis or admitted to an intensive care unit to treat kidney failure.
In May 2016, the FDA strengthened the kidney warning for users of Invokana. The agency said that by October 2015 it had received 101 cases of acute kidney injury, though there are likely more cases, and some of these patients had to be hospitalized and receive dialysis. The FDA noted that nearly half of these patients developed acute kidney injury within the first 30 days of starting the medication.
Invokana has also been linked to decreased bone density and fractures that can occur from simply tripping or falling from standing height. The FDA updated the Warning and Precaution label to include that that bone fractures occur more frequently in patients using an SGLT2 inhibitor like Invokana and that they can occur after as little as 12 weeks after beginning treatment with Invokana.
The FDA also required new safety information to be added to the Adverse Reaction section of the medication label warning that Invokana causes loss of bone mineral density at the lower spine and hip. This information was added in September 2015 after the results of an FDA required clinical trial showed Invokana caused greater bone loss than placebo.
Invokana Lawsuits, MDL, and Class Action Information
Patients across the country who have been treated with the drug Invokana and suffered serious side effects that have been associated with the drug, like amputations, diabetic ketoacidosis, kidney failure, or heart attacks are alleging the maker of the drug failed to warn patients of the risks of the dangerous adverse events. Many are seeking the assistance of an Invokana injury lawyer to help them take legal action against the company to hold it liable for damages. These injured patients may be eligible to file a claim for compensation for medical bills, pain and suffering, loss of wages, wrongful death and more.
How We Can Help
Our experienced personal injury attorneys are fierce advocates for clients harmed by dangerous drugs and defective medical devices that offer no real benefit over similar drugs without potentially fatal side effects. If you or a loved one has suffered serious complications or side-effects from Invokana or another SGLT2 inhibitor, you have rights under the law. We defend those rights and help you seek maximum financial compensation for your injuries. Contact us now to learn more about how we help and if you are entitled significant compensation.
SORRY, WE ARE NO LONGER ACCEPTING THESE CASES