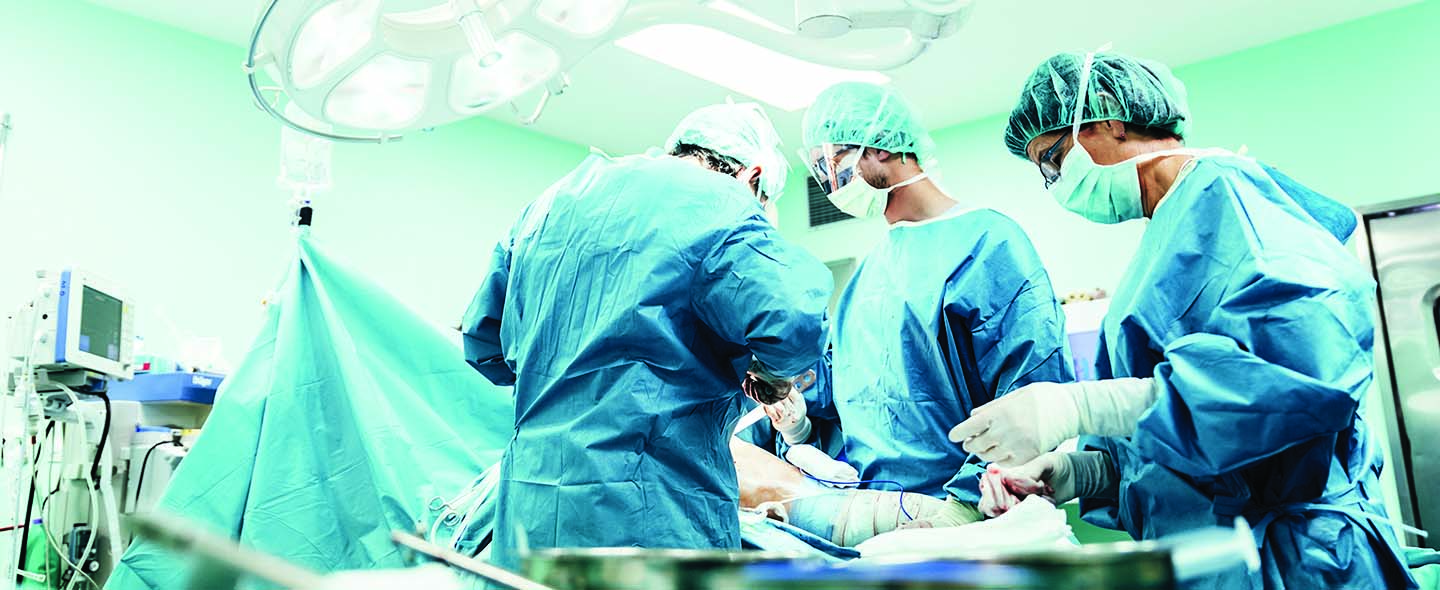 SORRY, WE ARE NO LONGER ACCEPTING THESE CASES
---
Invokana is one of the top-selling Type 2 diabetes medications in its class, and the medication is one of the first to receive additional approval from the U.S. Food and Drug Administration for use in high-risk patients to reduce cardiovascular events. Unfortunately, some patients being treated with the drug and others in its class have suffered severe adverse events. Some of these patients are working with our Invokana lawyers to hold the manufacturer accountable for these injuries and recover significant financial compensation.
Patients across the country have reached out to our Invokana injury lawyers about their legal right to make informed healthcare decisions. You see, drug manufacturers have a high legal responsibility to warn patients and their physicians about side effects, adverse events, and contraindications associated with their products. If they fail that responsibility, they can be held liable for injuries those products cause. Patients have a right to know about side effects and adverse events before they are treated with the medication so together with their doctors, they can make the right treatment decisions for their individual circumstances.
Our attorneys have represented tens of thousands of clients and negotiated and litigated billions of dollars' worth of settlements and awards on their behalf. Our firm has been in contact with thousands of Invokana patients who are concerned about adverse events for which they were never warned. These patients are dealing with terrible injuries, and they want lawyers they can trust to help them hold Janssen Pharmaceuticals and parent company Johnson & Johnson accountable.
What Is Invokana?
Canagliflozin, sold under the brand name Invokana, is a once-a-day medication used to lower sugar levels in patients with type 2 diabetes. The antidiabetic medication belongs in a new generation of drugs classified as sodium-glucose cotransporter 2 inhibitors, or SGLT2i drugs. Invokana was approved in March 2013, and other drugs quickly followed including:
Farxiga – active ingredient: dapagliflozin – approved in 2014
Glyxambi – active ingredient: empagliflozin and linagliptin – approved 2015
Invokamet – active ingredient: canagliflozin and metformin – approved in 2014
Invokamet XR – active ingredient: canagliflozin and metformin extended-release – approved in 2016
Invokana – active ingredient: canagliflozin – approved in 2013
Jardiance – active ingredient: empagliflozin – approved 2014
Qtern – active ingredient: dapagliflozin and saxagliptin – approved 2017
Segluromet – active ingredient: ertugliflozin and metformin – approved 2017
Steglatro – active ingredient: ertugliflozin – approved 2017
Steglujan – active ingredient: ertugliflozin and sitagliptin – approved 2017
Synjardy – active ingredient: empagliflozin and metformin – approved 2015
Synjardy XR – active ingredient: empagliflozin and metformin extended-release – approved 2016
Xigduo XR – active ingredient: dapagliflozin and metformin extended-release – approved in 2014
SGLT2 inhibitors block glucose from being reabsorbed so more is able to be removed from the body in urine. Unfortunately, Invokana and other medications in this class of drugs have been associated with severe health risks.
Invokana Adverse Events and Side Effects
Since being approved by the FDA, Invokana has been associated with a wide range of serious adverse events and side effects including those that pose life-threatening complications including deadly blood infections caused by severe urinary tract infections, acute kidney injury, above and below the knee amputations, amputations of the feet and toes, and dangerously acidic blood. The amputations risks are so great the FDA required Janssen to place a Black Box warning on the label of the drug. A letter was also issued to physicians to monitor the lower limbs of Invokana patients for sores, ulcers, and infections.
Increased risk of amputation – FDA warned that Invokana might increase the risks of amputation in diabetic patients including toe, mid-foot, below the knee, above the knee, and amputations involving both limbs. Patients are warned to seek medical attention if they experience infections, ulcers, sores, areas of the leg or foot that are tender to the touch.
Diabetic ketoacidosis – the FDA issued a warning for an increased risk of ketoacidosis for diabetics receiving treatment with SGLT2i medications including Invokana. This condition causes blood to become acidic which can lead to severe health consequences.
Kidney Failure- the FDA received thousands of complaints of genital fungal infections that are so severe they are life-threatening. Clinical trial results showed that patients treated with this medication had a three to four times higher risk of developing the infection than non-users.
Renal Injury – the FDA announced that some patients treated with Invokana developed severe urinary tract infections that progressed to life-threatening renal injury and blood infections. Some patients required dialysis or intensive medical care for renal failure.
Bone Fractures – FDA mandated clinical trials showed Invokana could cause bone mineral density loss at the lower spine and hip resulting in an increased risk of bone fractures even during minor traumas, such as tripping over something and falling.
Genital gangrene – Invokana and other SGLT2 inhibitors have been associated with an increased risk of developing a flesh-eating bacterial infection that causes gangrene of the genitals.
Timeline of Events
Since being approved for the market in 2013, Invokana has been at the center of a range of FDA warnings and communications including for life-threatening adverse events and side-effects. Here we list a brief timeline of events based off of FDA information and media reports.
March 2013 – Invokana received FDA approval as a treatment for type 2 diabetes.
March 2013 – According to the New York Times, the FDA orders post-marketing clinical trials of Invokana.
May 2015 – FDA issues safety announcement for Invokana ketoacidosis, a condition in which blood acids called ketones are overproduced.
September 2015 – FDA orders labels of Invokana and Invokamet to warn of bone fractures and decreased bone mineral density.
December 2015 – FDA orders labels to warn of ketoacidosis and increased risks of serious UTI
January 2016 – Institute for Safe Medication Practices issues report stating 5,484 Invokana adverse events had been filed.
May 2016 – FDA reports increased risks of leg and foot amputations associated with Invokana from interim clinical trial results.
June 2016 – FDA strengthens Invokana kidney injury warnings.
May 2017 – FDA confirms there is an increased risk of leg and foot amputations.
August 2018 – FDA warns Invokana and other SGLT2 inhibitors are associated with flesh-eating bacterial infection that rapidly progresses to gangrene of the genitals.
In these warnings and communications, the FDA warns patients not to stop taking Invokana or other SGLT2i drug without speaking first with their physicians about alternative therapy.
Invokana Lawsuits
Across the country patients who developed gangrene, renal injury, ketoacidosis, and suffered broken bones, amputations, or Fournier's gangrene of the genitals have simply had enough. We are filing Invokana injury lawsuits on behalf of our clients who say they started treatment with Invokana and developed serious conditions and suffered severe injury. The plaintiffs in these lawsuits allege Janssens Pharmaceuticals knew or should have known about the increased risks and adverse event dangers associated with Invokana but failed to warn the medical community or its patients about these risks and dangers.
Patients across Europe, Canada, and the United States are seeking justice for injuries they say occurred after starting treatment with Invokana. Some of these patients allege they suffered amputations, ketoacidosis, gangrene or other injury within a short period of starting the medication. In fact, thousands of cases have been filed across the country, and multidistrict litigation has been established in U.S. District Court for the District of New Jersey.
Cases filed in multidistrict litigation are different than cases filed in a class action in that damages are awarded for each case and go to the individual plaintiff instead of being shared amongst the members of a class.
Patients who are filing lawsuits allege that they would not have received treatment with Invokana if they had been made aware of the dangerous adverse events that have been associated with the drug. They allege that Janssen Pharmaceuticals was negligent by failing to inform the medical community and their patients about the increased risks of suffering amputations, renal injury, ketoacidosis, and gangrene of the genitals.
We Can Help
Our Invokana lawyers are working side by side with patients across the nation who have suffered harm after receiving treatment with Invokana or another SGLT2 inhibitor. These injured patients may be entitled to seek justice and hold Janssen accountable for their product and its allegedly dangerous side effects and adverse events. The severity of the injuries reported could entitle patients to significant financial redress.
If you or a member of your family suffered amputation, gangrene, ketoacidosis, kidney damage or renal failure after receiving treatment with Invokana, contact one of our Invokana injury lawyers today, you may be entitled to significant damages, including:
Current and expected future medical expenses
Funeral expenses
Loss of consortium
Missed wages and lost work including lost earning capacity
Physical pain and emotional suffering
The increased expenses of living with a disability which may include home renovations for assistive aids, and the costs of in-home rehabilitation or nursing home expenses.
We have been fighting for decades for patients injured by the medications they need and depend on, and we will fight for you. Contact our firm today to learn more about your rights, Invokana injuries, and if you qualify to seek justice and compensation for damage.
SORRY, WE ARE NO LONGER ACCEPTING THESE CASES