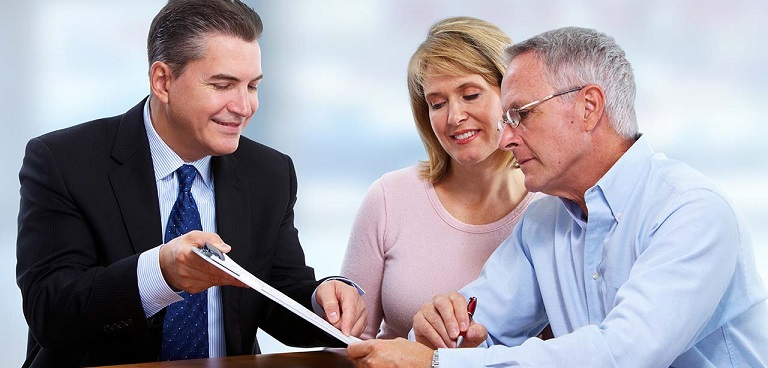 You've had extensive damage to your property from Hurricane Maria as well as Hurricane Irma, and you need the insurance money to begin rebuilding. However, the insurance company is dragging its feet or has outright denied your claim. Many of these companies are taking advantage of their policyholders and the situation. This delay is preventing you from recovering from the storm.
Act Quickly for the Best Results
It's not uncommon for property insurance claims to be denied, delayed or even settled for less than your costs. When this happens, property owners are left to pay for the repairs which they cannot afford. In other cases, an insurance company may try to force you to have repairs done instead of having the damaged areas replaced.
If you're currently in this situation, we can help. We have been fighting for the rights of policyholders for years, and we have worked with insurance companies to resolve these cases to the property owners' best interests. Our focus is on property insurance claim litigation. With our extensive experience and knowledge, we can help you get the compensation you deserve. Call us today to find out more.
One of the most important facts for you to know in this situation is you need to file a claim quickly. Insurance companies may give priority to claims they receive first. However, the clock for the statute of limitations is already ticking. Once it passes, you will no longer be able to seek compensation for your damages.
If you haven't already submitted your damage claims from Hurricane Maria, you need to do so now. We can help with this process if you are not sure how to go about it. We can also review your information to ensure you do not sign over any rights. We will make sure your claim is filed correctly and within the time limits.
You may have already filed your claim and received notice of denial or underpayment, or your claim may be delayed for some reason. If these tactics are delaying your recovery, call us today. We are working with people in your situation to ensure the insurance companies pay what they are required.
We Can Help with Storm Damage Claims
It can be quite confusing to file storm damage claims. If your business or personal residence sustained damage from the storm, you might have to file multiple claims with different providers. Many times, a homeowner may have traditional homeowner's insurance and a special flood insurance policy. Each one covers different damage to the property, and the trick is to figure out who is responsible for what damage.
We can help you figure out how the damage was caused, so you know where to file a claim. We can ensure you meet the deadlines of that provider and file your claim correctly.
Water Damage Claims in Puerto Rico
Flooding can cause massive damage, leaving behind homes that are inhabitable. The expenses to repair businesses and residential property can be costly. In addition, the growth of mold and other bacteria carries an inherent risk until water remediation services have been called in.
Insurance companies often try to deny claims because they say the incident was not covered. They may say you need flood insurance when in reality the water damage was caused by the wind blowing a hole in the window or your roof. Many property owners do not understand the details of their policy and the insurance providers may take advantage of that.
Deadlines for Filing Claims
You should be aware of the deadlines and any other restrictions for filing insurance claims in Puerto Rico. If you fail to file before the deadline, you will receive a denial on your claim. You need to look at your policy and make a note of all deadlines.
Often, the terminology in these policies requires you to notify the insurance provider of the damage as soon as it is practical or promptly. Courts are left to interpret the wording, which can vary by case. It is important to submit a notice in writing immediately even if you do not know the scope of the damage. This step will help you avoid a denial later.
Hurricane Maria claims must be resolved within a 90-day time frame based on the rules set by the Puerto Rico Insurance Code. If a claim cannot be resolved in that time, the insurance company must present just cause for the delay.
Claims with the National Flood Insurance Program
FEMA's National Flood Insurance Program (NFIP) has its own deadlines for filing claims. It has set up the Catastrophic Event Enhanced Claims Process, which allows you to get as much as $20,000 in losses from flood damage prior to an adjuster inspecting the property. Your only requirement is to provide photos or even a video of the damage for evidence.
No matter where you file your claims, you must meet the deadlines. Be aware that each insurer has its own deadlines which may vary from another provider. You also need to know about the deadlines for appeals if your claim is denied. You usually are given a short window to file an appeal. You should review the policy or other information to learn about the appeals process or hire an attorney who is experienced in Puerto Rico insurance claims to help you with your claims and appeals.
Understanding Fair Claim Adjustments
The Puerto Rico Insurance Code requires insurance companies to make any adjustments to damage claims in a fair way. The insurer must provide correct information with no misrepresentation. They cannot deny a claim unfairly or settle for less than the cost o the repairs as outlined in the insurance policy. The insurer cannot deny a claim for lack of information when it could have been obtained through an investigation.
The law provides many protections for policyholders in these situations. We can help you interpret the law and learn how it applies to you in your claim.
Why You Should Contact Us
Insurance companies are not out to protect you. They are focused on protecting their own best interests. You need an experienced Puerto Rico insurance claims attorney to fight for your rights.
We can help you if your claim has been denied or delayed or if you have been paid less than what you are entitled to. We will assist you if the insurance company has demanded documents which are unnecessary to the claim or if they are pressuring for repairs instead of replacement.
We will analyze your policies and explain them to you, so you understand your coverage. We will determine the extent of the damage and the cost of repairs. We will advocate on your behalf to ensure you get the maximum compensation for your repairs or replacement and negotiate with the insurance company or litigate the case in court if no other resolution can be found.
We understand that this is a difficult time for you, and insurance companies often make things worse. We can help you move forward with rebuilding your home or business and your life. Contact us today to find out how we can help you get the financial compensation you may be entitled to.
Call Now For a Free & Confidential Case Evaluation 877-571-8918