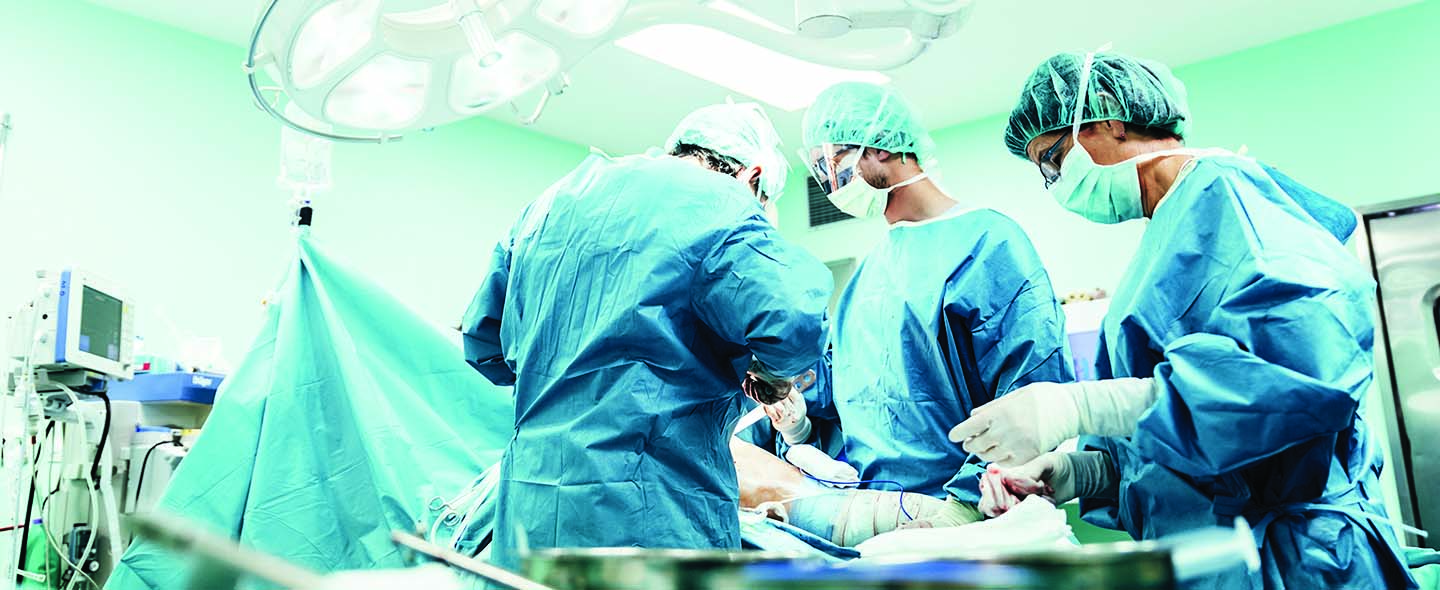 SORRY, WE ARE NO LONGER ACCEPTING THESE CASES
---
If you or a loved one developed Fournier's gangrene after starting treatment with the type 2 diabetes drug Jardiance, contact our Jardiance lawyers today. Our attorneys can help you hold the manufacturers of Jardiance accountable for the injuries you have suffered. Fournier's gangrene is a potentially deadly and extremely painful bacterial infection that attacks the supporting tissues of the genitals.
You May Be Entitled to Significant Compensation for Your Injuries
For decades we have fought for the rights of patients harmed by the medications they need, and we will fight for you. Our attorneys have taken on some of the biggest pharmaceutical giants in the country on for the injuries our clients have suffered, and we have recovered billions of dollars on their behalf.
Prescription drug manufacturers have to ensure that their products are safe, and they are obligated to inform the medical community and their patients about any side effects, adverse events, and contraindications associated with the use of the drug. When they fail their duties and obligations, drug makers may be held accountable by law for the injuries their products cause.
Patients who suffer Fournier's gangrene or amputations can contact us anytime to learn more about their rights and whether they are entitled to seek compensation. There is no cost to you for the consultation, and we do not charge you to take your case. We take the financial risks, so you don't have to and collect our fee if you win.
What is Jardiance?
Jardiance is a type 2 diabetes drug approved by the U.S. Food and Drug Administration in 2014. It belongs to a class of medications called sodium-glucose cotransporter 2 inhibitors, or SGLT2 inhibitors. This class of drugs includes canagliflozin, ertugliflozin, dapagliflozin, and empagliflozin, all of which were approved after 2013 and are sold alone and in combinations with other medications.
SGLT2i drugs like Jardiance work by causing excess sugar to be excreted in the urine instead of reabsorbed by the kidneys. They are sometimes used in combination with other medications to help diabetic patients reach desired blood sugar levels along with diet and exercise.
Unfortunately, these drugs have been associated with the development of Fournier's gangrene and amputations. However, physicians use several different names in the diagnosis of Fournier's gangrene including:
Fournier's disease
flesh-eating bacteria
gangrene of the genitals
necrotizing fasciitis of the perineum
necro-fasciitis of the genitals
necrotizing fasciitis of the genitalia
FDA Issues Jardiance Fournier's Gangrene Warning
The FDA issued a warning communication to the medical community and patients stating that five years of research has shown that some patients who began treatment with an SGLT2i drug like Jardiance developed a rare but fast-progressing form of gangrene that affects genital tissue. The destruction of tissue can quickly spread to the inner thighs, buttocks, and abdomen to the chest. Complications of Fournier's gangrene include sepsis, organ failure, multiple organ failure, and death.
Any patient who develops the symptoms of Fournier's gangrene must get medical attention immediately to slow the progression of the disease. Treatment typically involves surgical debridement of the affected areas and powerful intravenous antibiotics, and patients may need to have reconstructive surgery of the genital area. Some patients may suffer amputations, and many of those who develop Fournier's gangrene will be left permanently disfigured and scarred.
Gangrene Starts Early in Treatment
The FDA wrote in the warning communication that it had identified 12 cases of Fournier's gangrene during the five-year period between 2013 and 2018. By comparison, the federal watchdog agency reported that it identified only six cases of Fournier's gangrene over the last 30 years in patients whose type 2 diabetes was treated with medications other than SGLT2 inhibitor drugs.
Of the 12 SGLT2i Fournier's gangrene cases identified by the FDA, seven of the patients were males, and five were female. Each of the patients in these cases developed Fournier's gangrene within the first months of beginning treatment with an SGLT2i like Jardiance.
All 12 of the patients had to endure at least one surgery to remove the dead and decaying tissue, and several required more than one debridement operations. The FDA reported that several of the patients developed health complications from the condition and one patient died from these complications.
Hundreds of patients have called our Jardiance lawyers to report they were diagnosed with Fournier's gangrene after starting treatment and many say they were left severely disfigured and some have even suffered amputations, and every day we are receiving more calls.
Symptoms of Fournier's Gangrene
Any patient who experiences the early signs of Fournier's gangrene should seek medical attention immediately. These symptoms include:
a general feeling of unwell
pain and swelling of the genital and anal areas
foul smell from the area
a crackling sound when the affected tissue is rubbed
Red or dusky looking skin or skin with a purplish black hue
Cases of Fournier's gangrene have been identified in patients who are starting treatment with an SGLT2 inhibitor. If you are starting treatment with Jardiance or other SGLT2i drug and notice any of the early symptoms, you must seek medical attention immediately because this type of gangrene progresses rapidly and can quickly lead to severe and potentially fatal health consequences including multiple organ shutdown and death.
Treatment for Jardiance Associated Gangrene
Patients who develop genital gangrene will typically require treatment with broad-spectrum antibiotics and surgery to remove visible necrotic tissue as well as internal dead and decaying tissue underneath. More than one operation may need to be endured as all affected tissue must be removed to prevent the progression of the infection.
Some patients who are diagnosed with this form of necrosis may require a colostomy bag and/or urinary catheter while they heal while other may need these aids for the rest of their lives. Once the infection has been treated, the patient may require reconstructive surgeries. Be aware, patients who develop sepsis from Fournier's gangrene have a greater risk of developing dangerous blood clots and may need treatment to reduce clot dangers.
We Can Help
Our Jardiance lawyers have decades of experience fighting for the rights of those patients who suffer serious injury from the prescription medications they depend on. Our attorneys hold drug makers accountable for the injuries their products cause and make sure our clients get the maximum compensation available by law for damages.
If you or someone you love developed Fournier's gangrene or amputation and were forced to endure surgeries, disfigurement, and permanent scarring contact us today. We can help you determine if you have a Jardiance gangrene lawsuit and whether you qualify to seek justice and compensation. Contact us now to learn more.
SORRY, WE ARE NO LONGER ACCEPTING THESE CASES