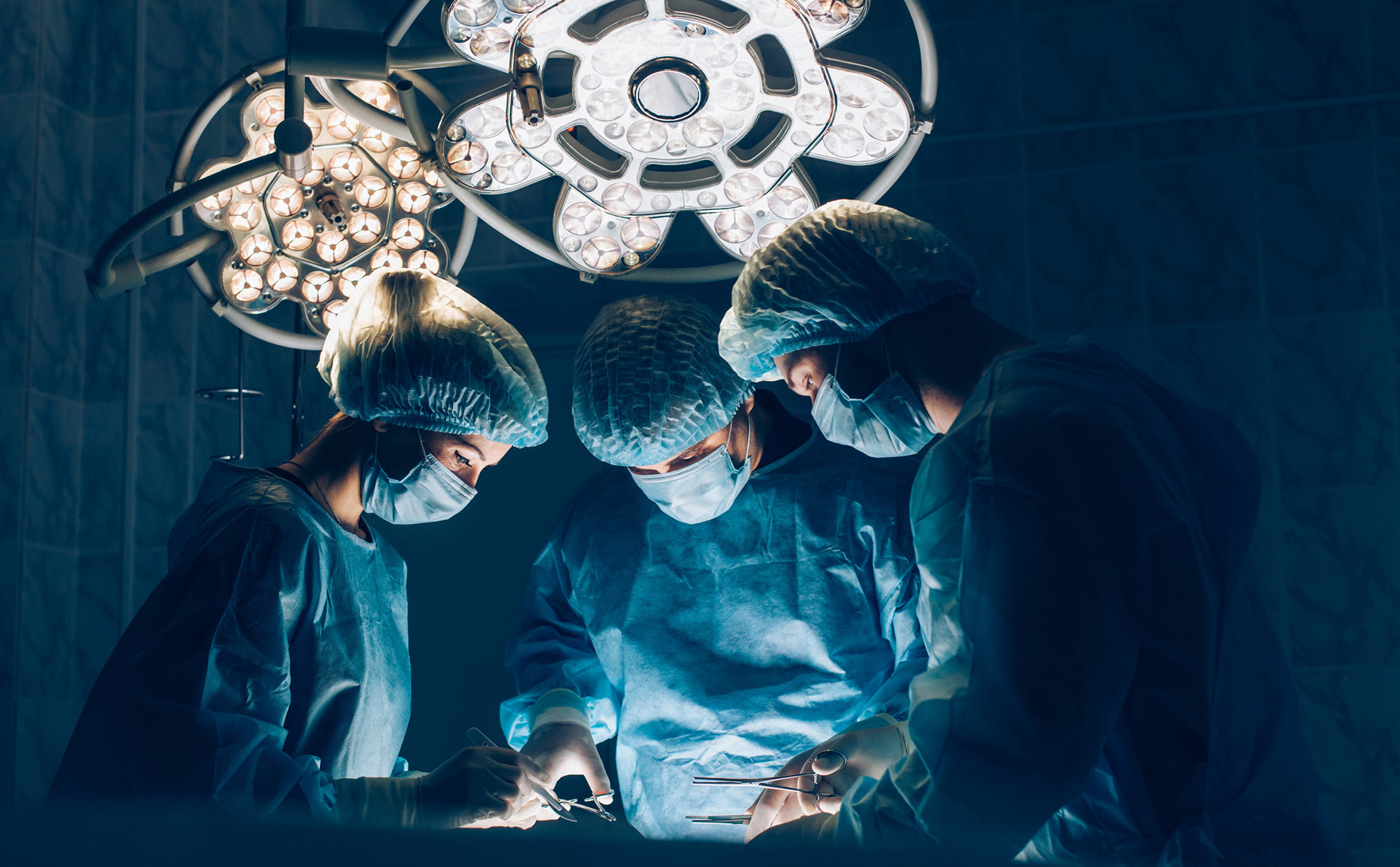 Does your child suffer from early onset scoliosis? If so, you need to be aware of serious complications that have been associated with a certain magnetic grow rod system. While the device has been touted as a safer alternative to traditional grow rods used to correct early-onset scoliosis, the NuVasive MAGEC system can fail prematurely and cause alarming complications in children including:
• Metal toxicity
• Tissue damage
• Tissue necrosis
• Additional surgeries because of breakage and failures
If your child has been implanted with the MAGEC grow rod system, contact us today. We can help you seek justice.
What is MAGEC?
Treatment for severe EOS may include implanting grow rods to the spine to help straighten the curvature as the child grows. While traditional grow rods require that a child undergo surgical replacement of the rods as often as every six months, these repeat surgeries can be difficult for children and expose them over and over to the dangers of anesthesia and risks of infection.
Magnetically controlled grow rods, however, are a relatively new type of treatment. These rods are expanded using an external remote control with no need for general anesthesia or surgery. While the child will have to undergo the initial implantation surgery, the rods of the MAGEC system are extended by the use of magnets, not surgery.
Unfortunately, the MAGEC system is associated with serious adverse events such as premature failures, tissue death, metal toxicity, and additional surgeries. In fact, researchers are scrambling to determine the cause of the issues and what harm might be caused to young patients by these adverse events. They have already issued a caution to doctors, warning them of issues with corrosion and breakage.
Children May Be Exposed to Toxic Levels of Metals
If metal components of a device continually rub together, microscopic metal ions can be released into the body. As the level of metal ions increases, you can develop metallosis, a serious condition involving metal debris toxicity.
But not very much is known about how metal toxicity can affect children. What is known is that metallosis is that it can cause a host of health complications in adults, such as:
• Impairment of renal function
Unfortunately, magnetic grow rods have been associated with metal toxicity, but experts have not yet identified the complications young children might experience. Because of this, researchers urged surgeons to be cautious when using these devices in young children as a treatment of EOS in a Note of Caution in the Bone & Joint Journal. Children who receive magnetic grow rods like MAGEC should have the metal levels in the blood tested regularly. Any child who exhibits the symptoms of metal toxicity should be seen by medical professionals as soon as possible.
Problems with Extending Rods
Several types of device failures have been associated with the MAGEC system, even though the device is marketed as safer and more efficient than traditional rods. Researchers in the United Kingdom evaluated and analyzed 34 rods that had been explanted from 18 patients and found that the grow rod extension bars showed measurable wear.
Researchers also found failures and issues with several device components. In fact, of the 34 rods studied:
• O-ring seal failures were seen in 18 rods

• Substantial damage to the radial bearing was seen in 25 rods

• Fractured drive pins were found in 15 rods.
The results of the study were published in the medical journal Spine where the authors of the study suggested that these types of failures could be the reason that some patients develop metal toxicity.
Device Corrosion
After receiving numerous adverse event reports of device failures, researchers published findings suggesting that one-third of the devices had fractured pins. Considerable corrosion was found internally, and material degradation was found on the surface of the rods leading researchers to conclude that a buildup of debris could cause distraction issues leading the pins to break. The results of the study were published in the European Spine Journal.
Researchers also discovered that mid-term results of the MAGEC system were not as promising as early-results had suggested. In an analyzation of eight cases in which patients experienced issues, researchers found the problems were important enough to warn that magnetic grow rods should only be used with caution. Researchers found that of those eight cases:
8 required revision surgeries
4 experienced rod problems
3 proximal screws pulled out
1 patient developed proximal junction kyphosis
A study published in Spine Journal suggested that even though patients who receive devices like MAGEC experience a lower rate of infection than patients with traditional rods, patients with magnetically controlled grow rods had significantly increased risks of experiencing metal issues and unplanned additional surgeries.
Risky Revision Surgeries
NuVasive marketed the MAGEC system as better than the alternative because children will not have to undergo repeated invasive surgeries to lengthen the rods. Yet, adverse event reports show that children who are implanted with the MAGEC system may experience serious problems like device breaks and metal toxicity and be forced to have additional surgery to remove, replace or repair the device. These additional surgeries expose children to the very dangers MAGEC was touted as eliminating: infection risks and the dangers of anesthesia.
To make matters worse, there isn't really a treatment for metal toxicity, and it remains unknown how high levels of metal ions can affect a growing child. Also, metallosis can cause the tissue around the implant to die so a child who experiences metal toxicity will have to be assessed prior to determining a new treatment.
We Can Help
Medical device makers have a duty to ensure their products are safe, and when they fail that duty, they may be held liable for the injuries caused by their products. Lawsuits are being filed on behalf of patients who were forced to undergo additional surgeries because of device breakage, failures, corrosion, and metal toxicity.
If your child received the NuVasive MAGEC system for EOS and had to have additional surgeries because the device broke, failed to extend, corroded, or because your child developed metal toxicity, contact us today.
For decades we have fought to protect children from dangerous and defective products, and we stand ready to fight for your child today. Contact us now to learn more about patient rights and whether you and your child are eligible to seek justice and significant compensation for MAGEC injuries.
Interview with the Attorney
Parents are wondering about the safety of NuVasive MAGEC devices for the treatment of EOS. The devices are marketed as being safer than traditional grow rods, but that may not always be the case. Here, we speak with Attorney Adam Pulaski about safety and potential dangers of the device.
Question: What types of injuries are being seen with the NuVasive MAGEC grow rod system?
Attorney Pulaski: The most common injuries are from premature failure of the device leading to surgical repair or intervention, and metallosis which is also known as metal toxicity.
Question: Kids are developing metal toxicity from grow rods?
Attorney Pulaski: yes, unfortunately, there are documented cases of metallosis in children who receive magnetically controlled grow rods. Symptoms are things like pain, inflammation, loosening of the implant, deterioration of bone, necrosis (death) of localized tissue.
The Bone & Joint Journal published an important study that discussed five patient cases in which the kids had to have revision surgery. Four of the five kids were found to have metallosis. Six of the seven rods they examined that had been removed from the kids had tissue metallosis, and a significant amount of metal debris was found inside the actuators of the devices. That debris can gum up the working mechanisms of the rods and cause damage to the tissue around the implant.
Question: What is tissue metallosis?
Attorney Pulaski: Metal implants can shed tiny particles of metal debris into the soft tissues of the body. If you look at the study in The Bone & Joint Journal, you will see examples of tissue metallosis, which is easy to identify because it looks black and rotten. The same type of tissue damage was seen in the metal-on-metal hip cases. But a serious issue is that there isn't really a lot of research on what metallosis can do inside a child's body as they grow. Science doesn't yet know the long-term effects of metallosis in growing children or how it can injure them as they grow and develop.
Question: What other types of things should parents be aware of?
Attorney Pulaski: Sometimes the rods do not distract as they should, and the child may be forced to undergo surgery, so the doctor can determine the problem.  The hardware that attaches the grow rods to the spine can break and cause the rods to poke up through the skin. When this happens, the device will have to be surgically repaired. There have also been cases of children suffering serious deep infections after being implanted with the device.
Question: What should a parent do if their child suffers metallosis or other injury after getting the Magec system?
Attorney Pulaski: Talk to your doctor, explain what's going on, and then call us. We know about the device, we know about the studies and the research, and we know about the injuries that some children have suffered. Call us. We can listen to your concerns, explain your rights, and help you figure out what options are best for your child and your family.
Sources
http://www.chop.edu/conditions-diseases/early-onset-scoliosis
https://www.prnewswire.com/news-releases/nuvasive-receives-fda-510k-clearance-for-leading-eos-innovation-300514377.html
http://journals.lww.com/spinejournal/Citation/2018/01010/Analysis_of_Explanted_Magnetically_Controlled.5.aspx
https://link.springer.com/article/10.1007/s00586-016-4936-z
https://www.ncbi.nlm.nih.gov/pubmed/26844638
http://www.thespinejournalonline.com/article/S1529-9430(16)00293-X/fulltext
http://bjj.boneandjoint.org.uk/content/99-B/6/708
Call Now For a Free & Confidential Case Evaluation 877-571-8918