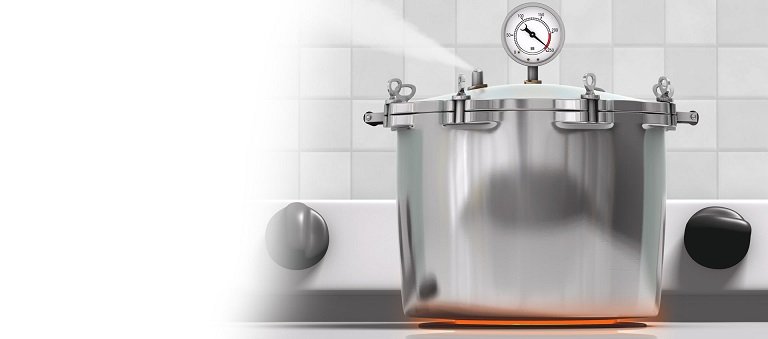 Hundreds of reports of pressure cookers exploding and causing injury to anyone in the vicinity have been filed with government agencies. Many of the victims have filed pressure cooker lawsuits against the device makers alleging they are defective, dangerous, or have a flawed design.
When Kitchen Devices Explode
Hundreds of people have reported being severely injured by exploding pressure cookers, including one victim who was seriously burned across her chest, arms and hands when her Tristar Power Pressure Cooker XL exploded and sent boiling, high pressurized food across the upper half of her body.
When children, adults and even pets are in the vicinity of a pressure cooker, they may suffer severe and debilitating injuries if the device explodes, including:
Blunt force trauma and impact injuries
Burns to the face, head, neck, chest, arms, and back
Steam burns to the hands, arms, and face
Pressure Cooker Burns
When a pressure cooker explodes, severe burns can occur within moments. Unfortunately, these burns may be suffered by any adults that are in the vicinity and by children and pets that happen to be close. Most burns from exploding cookers occur on the face, scalp, neck, and back, as the boiling contents are flung into the air and land on whoever is near.
Unfortunately, the treatment for severe burns can be difficult to endure. The damaged skin must be slowly removed from the body to prevent infection and promote healing. Treatment is painful and may require an extended stay in a burn unit. Scarring from these types of burns is common.
Defects and Design Flaws
Pressure cookers cook foods quickly while locking in flavor, taste, and moisture. But the intense pressure and high temperatures means these devices can act like exploding bombs when they malfunction. Even if you take the utmost care and caution, you and your family could still suffer serious injuries due to malfunctions, design flaws, and defects.
In fact, some of the most common problems with pressure cookers involve defects, including:
Defective locking mechanisms
Defective release valves
Defective safety pins that fail to secure the lid
Improper steam ventilation
Poor lid seals that allow steam to escape
Recalled Pressure Cookers
When reports of malfunctioning or defective are filed, the government will investigate, issue warnings about the problem when necessary, and recall the product from stores. But before a recall can be initiated, several factors must be investigated, including:
How severe of a risk is present
The severity of the injuries that may be suffered
The number of products with the defect
Whether the problem is with a component or part, the packaging, or the instructions
Some brands of pressure cookers that have been recalled in the past include:
Breville
Double Insight
Manttra
QVC Cookers
Tristar Products
Ultrex-Brand
Pressure Cooker Injury Lawsuits
If you or your family suffered severe injury or burns from a malfunctioning or defective pressure cooker, speak to a skilled and knowledgeable attorney to learn if you are eligible to seek compensation for your injuries.
Call Now For a Free & Confidential Case Evaluation 866-260-4254