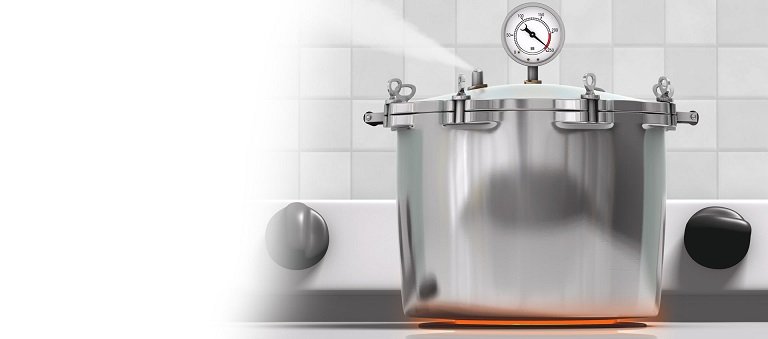 While nobody should ever suffer burns and impact injuries from kitchen appliances, this is exactly what has led to consumers taking matters into their own hands by filing pressure cooker lawsuits across the country against the makers of these products. Hundreds of reports of pressure cooker explosion injuries have been filed with government agencies. These reports give insight into the types of injuries that can occur when a pressure cooker blows up:
Steam burns to hands, face, and arms
Burns to the face, neck, scalp, arms, chest, and back
Severe impact and blunt force trauma injuries
How Bad Is the Problem?
Dozens of people have been seriously burned by power cooker explosions, including by one of the most popular pressure cookers on store shelves, the Tristar Power Pressure Cooker XL. In fact, one victim reports that when her Tristar pressure cooker exploded like a volcano, she was seriously burned across her chest, arms, and hands.
The National Electronic Injury Surveillance System has hundreds of reports of pressure cookers exploding and causing severe injuries to individuals and children who were nearby when the device blew up. In fact, more than 800 reports say the victims suffered severe burns to up to 50 percent of their bodies.
Severe Burn Injuries
When these high-pressure devices explode, any manner of injury may be sustained. Even when medical attention is provided, these devastating burns can still be very challenging to treat. Just a moment of exposure to pressurized steam or boiling liquids can cause severe burns. In fact, victims often suffer burns to the face, neck, abdomen, and head. Unfortunately, burn treatments are painful and require that the damaged skin is removed from the body to prevent infection and encourage healing.
Device Failures and Defects
Pressure cookers are popular because they speed up the cooking process greatly and infuse foods with flavor while keeping the food moist and tasteful. Because of these benefits, use of pressure cookers has only grown. But the immense pressure and high temperatures that lock in flavor can also turn these devices into household bombs that can severely injure anyone in the vicinity of the pot, including children and pets.
Consumers who use pressure cookers must use caution and extra care, but if the device is defective or has design flaws, it may explode no matter what precautions are taken.  And defects and design flaws may be far more common than you might think.
Some of the most common defects include:
Defective locking mechanisms that allow the lid to be lifted prematurely
Defective release valves that don't allow the steam to escape to reduce pressure
Defective safety pins that allow the lid to blow off
Improper steam ventilation
Poor lid seals that allow dangerous high-temperature steam to leak
Not All Dangerous Pressure Cookers Are Recalled
Unfortunately, some of the pressure cookers known for explosions haven't been recalled. But some of the brands that have been recalled in the past include pressure cookers made by:
Breville
Double Insight
Manttra
QVC Models
Tristar Products
Ultrex-Brand
Pressure Cooker Explosion Lawsuits
If you or a member of your family suffered injury and burns from a defective pressure cooker, you might be entitled to seek significant compensation for the injuries you have suffered and losses you have sustained.
Call Now For a Free & Confidential Case Evaluation 866-260-4254