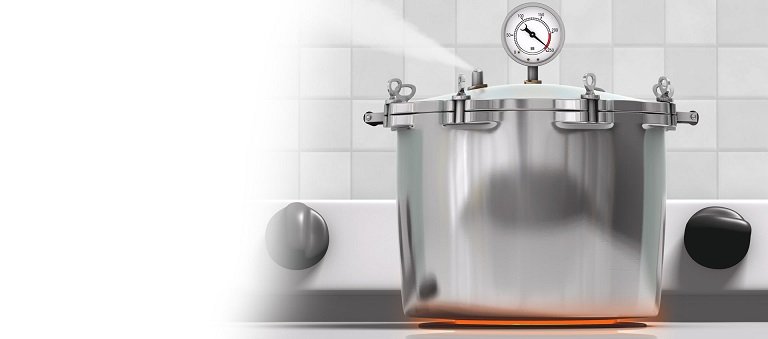 Hundreds of people have suffered severe burns and impact injuries from exploding pressure cookers. Many of these victims are considering litigation and have spoken with attorneys about filing a pressure cooker lawsuit seeking justice and holding the manufacturers of these devices accountable for the injuries their products cause.
Recalls
When injuries are reported in connection with malfunctioning or defective products, the government will investigate the reports, warn consumers of the potential dangers, and then if needed, issue a recall to pull the device from the shelves of stores and online. But before a recall is initiated, a deeper investigation will be conducted to determine:
How severe a risk the product poses to the public
The types of injuries that may be caused by the device
The number of defective products on the market
Whether the defect involves packaging, instructions, or components and parts
Some of the pressure cookers that have been investigated and recalled from the market in the past include:
Breville
Double Insight
Manttra
QVC Cookers
Tristar Products
Ultrex
Common Pressure Cooker Injuries
In three years, more than 800 pressure cooker explosion injury reports were received by the National Electronic Injury Surveillance System. In each of these reports, the victims suffered severe injury. One victim reports she was using a Tristar Power Pressure Cooker XL when it exploded and burned her arms and chest and hands.
Some of the most common injuries that adults and children suffer when a pressure cooker explodes include:
Blunt force trauma and Impact injuries
Severe burns to the face, abdomen, arms, head, and back
Steam burns to the face, arms, and hands
These injuries are typically always serious and treating them can be challenging. Pressure cookers reach temperatures above the boiling point, so when they explode the burn injuries can be tremendous and cover a large portion of the body within seconds.
Unfortunately for the adults, children, and pets that suffer these injuries, treatment can be painful. One of the most common ways to treat burn injuries is to remove the burned and damaged skin slowly. This reduces infection and promotes healing, but may be difficult to endure, and scarring is likely.
Pressure Cooker Defects and Malfunctions
Pressure cookers speed up the cooking process through steam pressure. This makes food tastier and locks in moisture. Because of this, and how many different types of foods can be cooked in them, pressure cookers are gaining in popularity.
But be aware, when these devices malfunction they can blow boiling foods under high pressure all over a room, coating anyone who is near.  You must take precautions when you use pressure cookers, but even if you are extremely careful and follow all safety guidelines, these devices may still explode because of serious defects and malfunctions. In fact, some of the most common defects that lead to injury include:
Defective locking mechanisms
Defective release valves that don't release pressure
Defective safety pins that fail to secure the lid
Improper steam ventilation
Poor lid seals that allow steam to escape
If you or a family member was injured or burned in a pressure cooker explosion or malfunction, you might be eligible to seek justice and compensation for your injuries.
Call Now For a Free & Confidential Case Evaluation 866-260-4254