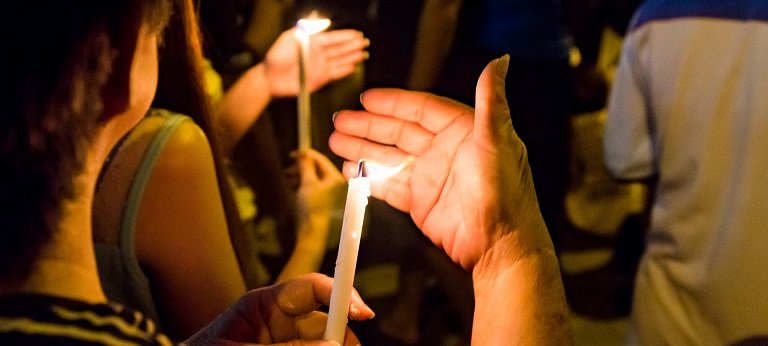 We Are Dedicated to Helping the You Fight for Justice
What the country continues to heal from the deadly mass shooting at the Route 91 Harvest Festival, we are working with victims and their loved ones to help them find justice from this unimaginable event.
Victims are Fighting Back
The shooting took place from the 32nd floor of the Mandalay Bay Resort when an armed gunman opened fire on hundreds of concert attendees from his window. More than 500 innocent people were injured in the shooting, and 58 people died from their wounds.
Some of the people who suffered injuries or lost a loved one in the shooting are seeking justice. These victims are filing lawsuits against Mandalay Bay Resort owner MGM Resorts International accusing the company of failing to respond in a reasonably timely manner after a security guard was shot. As officials continue investigating the shooting, the timeline of events that night is coming into question. Hundreds of victims have filed lawsuits accusing MGM of failing to properly train staff, of failing to monitor the shooter's activities properly and failing to employ adequate security measures.
Concertgoers have also filed lawsuits against Live Nation accusing the company of failing to provide adequate exits and failing to properly train staff members on what to do in the event of an emergency.
Do You Have a Claim?
If you or someone you love was a victim of the Harvest Festival mass shooting, please contact us today. We want to help you get the justice you deserve and the compensation you need for your injuries and losses. Contact us now to learn more about your rights and whether you are entitled to compensation.
2018 Mass Shootings Update
At 169 days into 2018, there were 175 mass shootings in the United States resulting in the deaths of 243 people and injuring 630 more. This isn't the most violent year, however. A review of mass shootings over the past three years shows there were:
427 mass shootings in 2017 resulting in 590 deaths and 1981 injured
477 mass shootings in 2016 resulting in 606 deaths and 1781 injured
371 mass shootings in 2015 resulting in 469 deaths and 1387 injured
Some of the worst mass shootings in the first half of the year include:
Unfortunately, in mass shooting cases, victims, or victim's families may be left with more questions than answers including if something more could have been done to prevent the tragedy from occurring. We can help you get answers to your questions.
Civil Mass Shootings Lawsuits Demand Answers
Less than one week after the mass shooting at Santa Fe High School, parents of some of the victims have filed a lawsuit that aims to elevate the obligations and responsibilities of parents. In the lawsuit, the plaintiffs name the shooter's parents, alleging that the fingers of the shooter's parents were pressed just as tightly on the guns used to kill 10 and injure 13 more as the shooter's. The lawsuit says that if the weapons were not available to the shooter, he might not have acted upon his simmering rage.
Two years after the Pulse nightclub shooting, dozens of survivors and the family members of those who were killed have filed a lawsuit against the city of Orlando and Orlando Police officers saying these entities violated the civil rights of Pulse patrons by not immediately entering the building and confronting the gunman. Instead, the lawsuit alleges, the defendants allowed patrons to be massacred while protecting their own safety. The lawsuit also lists 30 unnamed officers who collected uninjured survivors and detained them at the Orlando Police headquarters as though they were criminals.
A lawsuit has been filed on behalf of a family who lost several family members in a mass shooting at a small church in Texas. The lawsuit alleges that the government failed to enter information about the shooter's past criminal conviction into a database that is used for gun buyer background checks, an error that allowed the shooter to buy an assault-style rifle and kill dozens of people.
About nine months after a gunman walked into a home in Plano Texas and killed eight people, the families of the victims have filed a lawsuit accusing a local bar and bartender of over-serving the gunman alcohol and allowing him to have weapons in a bar, a violation of Texas law. The lawsuit alleges that the bartender and bar owners refused to call the police when the gunman pulled out a knife and later a gun and said he had some 'dirty work' to do, all while continuing to consume alcohol.
A federal appellate court has been asked to revive a lawsuit filed against Google, Facebook, and Twitter that alleges the tech companies enabled the spread of terrorist propaganda that in part 'radicalized' the gunman in the 2016 mass shooting of five police officers in Dallas.
These lawsuits aim to uncover the actions and behaviors of the entities involved and determine if more could have been done to prevent the shootings.
You May Have a Claim
Anyone who was injured and the families of those who were killed in mass shooting incidents have rights, including the right to seek justice and to enact change. You have the power to hold complacent and negligent entities liable for the injuries and losses you sustained, and we have the skill and experience to help.
If you or someone you love was a victim of a mass shooting, please contact us today. We want to help you get the justice you deserve and the compensation you need for your injuries and losses. Contact us now to learn more about your rights and whether you are entitled to compensation.
June 2018 – Las Vegas Mass Shooting Update
Hundreds of victims have filed lawsuits against the shooter's estate, the organizers of the festival, and the operators of the hotel where the gunman opened fire. At least 450 of the injured filed one complaint and families of those who died from their injuries.
Bump stock makers Slide Fire has filed a federal lawsuit against Merrick Bank, alleging the bank is holding hostage more than a million dollars because of the Las Vegas massacre. Slide Fire has since closed its website. A class action was filed against the device maker for negligence and damages.
A class action has been filed on behalf of all 22,000 ticketholders for a full refund of their money, while the hotel owners and event organizers continue to prepare for litigation.
Police have released five installments of 911 recordings, surveillance video, and other documentation as part of a court order to give the public access to investigation materials from that night. Videos show the crowd running from gunfire and the movements of security personnel and police as they attempt to locate the shooter. Hundreds of 911 calls have been released, in some the gunfire can be heard as concertgoers plead for help.
Understanding Damages
Many of the survivors and families of those who were killed in mass shootings have filed lawsuits against the parties who possibly could have done more to protect the victims. These lawsuits are seeking justice and damages for the victim's injuries and losses.
Survivors of mass shootings may be left with significant expenses due to injuries. You may incur costs and expenses that you would not have incurred if the shooting never happened. Damages may be awarded to help compensate the victims for these expenses and injuries including for:
Hospital bills
Physical therapy and rehabilitation expenses
Medical expenses
Funeral expenses
Anguish and suffering
Lost wages and missed earnings
Wrongful death
Our country is in the midst of a horribly violent epidemic, and thousands of victims have been killed or suffered serious physical, emotional, and mental injury. Much more needs to be done to protect the citizens and students of the United States and holding parties accountable for their actions or lack of action is a start.
We Can Help
If you were injured or if your family member died in a mass shooting, let us help. We have been fighting for the rights of those harmed due to no fault of their own for decades, and we stand ready to fight for you now. Our attorneys are aggressive litigators and skilled negotiators that ensure our clients get the justice and redress that they need and deserve.
Call Now For a Free & Confidential Case Evaluation 877-571-8918