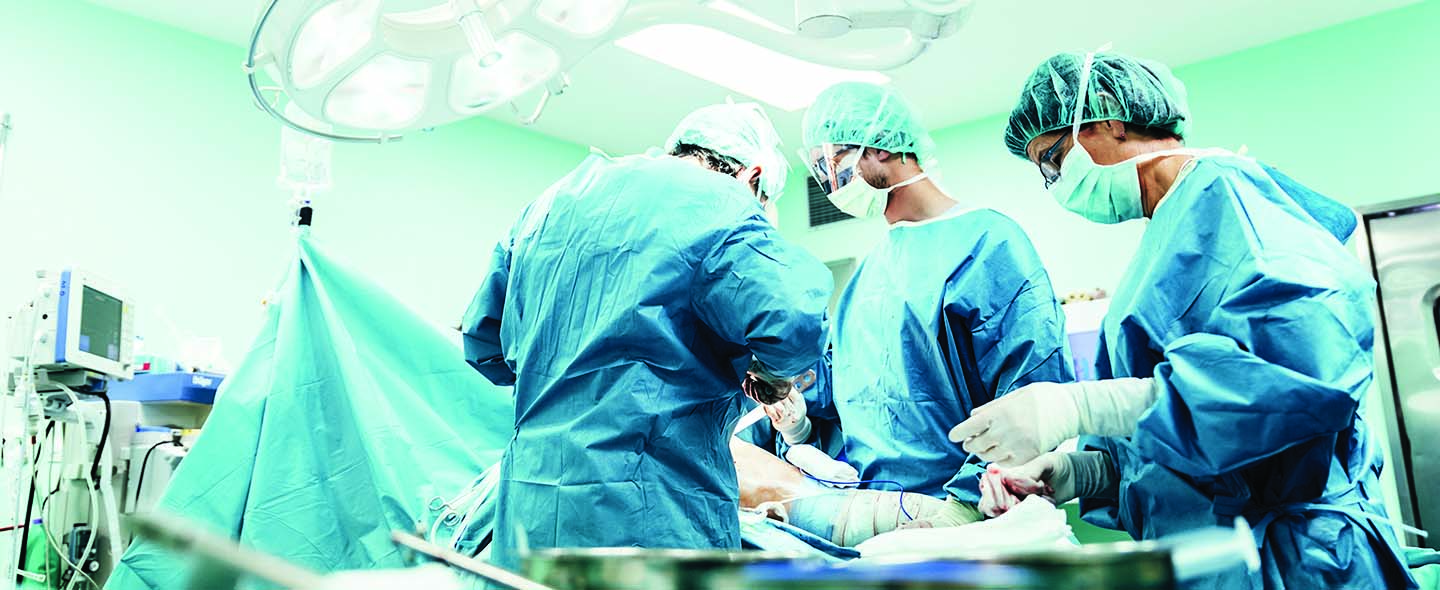 SORRY, WE ARE NO LONGER ACCEPTING THESE CASES
---
An SGLT2i is a medication that inhibits the kidneys from reabsorbing glucose and allows it to be excreted in urine. These types of medications are used in the treatment of type 2 diabetes. Unfortunately, this class of drugs has been linked to a severe flesh-eating infection that attacks genital and anal tissues. Patients who develop this infection after starting treatment with an SGLT2i drug may be eligible to seek significant compensation for their injuries by working with our genital gangrene lawyer to file a diabetes drug gangrene lawsuit.
Necrotizing Fasciitis of the Perineum
The flesh-eating infection that has been linked to SGLT2i drugs is known as necrotizing fasciitis of the perineum, also called Fournier's gangrene. This condition attacks genital and anal tissue causing it to die and decay. If left untreated, the condition can lead to severe health consequences such as kidney failure, sepsis, multiple organ failure, and death. Patients who develop the condition must receive immediate treatment to remove the destroyed tissue and prevent the infection from getting worse. Necrotizing fasciitis of the perineum is a rapidly progressing infection that can affect the muscles, blood vessels, fat, and nerves of the perineal area.
Symptoms of Infection
If you have type 2 diabetes and start treatment with an SGLT2 inhibitor, you need to know the first signs of a potential infection including:
Unexplained fever
Unusual fatigue
Feeling faint or lightheaded
Blisters or oozing wounds in the perineum
Unpleasant odor from the affected tissue
Pain or swelling of the genital or anal areas
You may notice skin has a dusky or reddish look, feels tender, or crackles if you touch it. If you suspect an infection, see your physician as soon as possible for an evaluation. If you are diagnosed with Fournier's gangrene, you will need to be treated with antibiotics, and the dead and decaying tissue will have to be surgically removed. Some patients may require a catheter or colostomy depending on how much of the genital/anal areas are destroyed.
FDA Warns of SGLT2i Infections
The FDA investigated the association between Fournier's gangrene and SGLT2i-associated infections and found only six cases in the last 30 years. However, when they investigated cases of Fournier's gangrene in patients who were starting treatment with an SGLT2 inhibitor, they found a dozen cases from within just the last five years.
Of the 12 patients identified by the FDA, five were women, and seven were men who had started the medication less than a year prior. Of these patients, all had to be hospitalized, and all had to have surgeries to remove the dead and decaying tissue. Some of the patients were forced to undergo multiple surgical procedures and several developed life-threatening complications from the infection. One patient died from complications.
The FDA will not be able to develop a true incidence ratio or determine how severe the increased risk until they have more information. Now that patients and physicians have been warned about the link between Fournier's gangrene and SGLT2i medications, the FDA is encouraging that all diagnosed cases be reported to the MedWatch program so more and better data can be harvested.
SORRY, WE ARE NO LONGER ACCEPTING THESE CASES